New York
Below is a listing of Houses of Prayer in New York. If you know of any Houses of Prayer that need to be added, please contact us by e-mail

at IHOPNetwork@gmail.com

or through the Contact Us page. We are always looking for more Houses of Prayer to list.
---

Brooklyn House of Prayer (BKHoP)

- Brooklyn, NY

http://www.gatewaycitychurch.net/


Email:

GCC@Gatewaycitychurch.net


Phone:

718-921-4673





257/267 Bay Ridge Ave.


Gateway City Church


Brooklyn

,

NY

11220





Currently, the Brooklyn House of Prayer conducts monthly watches. These watches are called The Tabernacle of David and employ harp and bowl worship and intercession. King David built a special tabernacle in Jerusalem to house the Ark of the Covenant (1 Chronicles 15:1; 16:1) He organized 4,000 musicians and 288 singers to minister to God before the Ark in shifts that continued 24 hours a day (1 Chronicles 6:31-33; 15:16-22; 23:4-6).

The Holy Spirit is orchestrating a global prayer strategy in these days and it is a new prayer paradigm. It is characterized by joy (Isaiah 56:7) and will be sustained 24 hours a day. We are seeing Houses of Prayer springing up in our nation and around the world. Many are already moving in 24/7 worship and intercession. This is the future of the Brooklyn House of Prayer, as well

---
---
Cornell House of Prayer

- Ithaca, NY

https://www.facebook.com/CornellHouseofPrayer/?ref=bookmarks


Director:

Stan & Allison Matusz


Email:

stanmatusz@gmail.com


Phone:

6073195513





536 Thurston Avenue




Ithaca

,

NY

14850





The vision for the Cornell House of Prayer (a/k/a CHOP) is to establish Gods Manifest Presence at Cornell Universty. We believe prayer and worship transforms us, this campus, our city and world. Click here to view schedule: http://bit.ly/1yHf9sn
Address: 536 Thurston Ave. (directly behind Louies lunch truck)
Current Hours: 7:00am - 12:00am
Days of Operation: Sunday through Saturday.

---
---
---
---
---
---

IHOP Long Island

- Ronkonkoma, NY

http://www.thearkhop-li.com/


Director:

t. mccarthy


Email:

gworship9@yahoo.com


Phone:

631-662-9705





69 Railroad Ave.




Ronkonkoma

,

NY

11779





IHOP-LI: The Ark House of Prayer (affectionately referred to as TheArkHoP-LI) is first and foremost our love offering to God, communicated through our worship, prayer and deeds of mercy. Each are life-giving expressions of our desire for Him. TheArkHoP-LI is expressed as a regional intercessory mission base that (we pray) carries a sincere and unpretentious heart before the Lord in worship-filled prayer. We deeply desire to grow into a community of fiery hearts who are zealous for HIM, His Glory and His Kingdom. He is the prize! We are committed to exploring every facet of Him as we work together to establish an altar of worship-filled prayer that continues to exalt Him night and day until He returns

---
IHOP One Heart Cry 247

- Lake George, NY

http://www.adkhop.com/


Email:

roger@adkhop.com


Phone:

518-623-2684





PO Box 407




Lake George

,

NY

12845





"OneHeartCry" 24/7 Prayer in 2012

Join us in praying for Revival, Awakening and Transformation across New York State.

We long to see revival in ?the church? and spiritual awakening in our communities. We have ?One Heart Cry?, that God would bring reconciliation and transformation to individual lives, Cities and Communities across New York State

---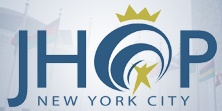 JHOP-NYC

- New York City, NY

http://jhopnyc.com/


Email:

info@jhopnyc.com


Phone:

917-921-4423




New York City

,

NY





JHOP-NYC was birthed out of The Call which saw massive amounts of young and old gather together for solemn assemblies of fasting and prayer in the spirit of Joel 2:15-17. In June 2002, Lou Engle launched The Call New York City. The Lord spoke to Lou that he was to raise up a House of Prayer in every city in which The Call took place.



We are a community of young and old alike, joining the generations for the purpose of lifting up a continuous (24/7) cry of worship and intercession for New York City and this nation

---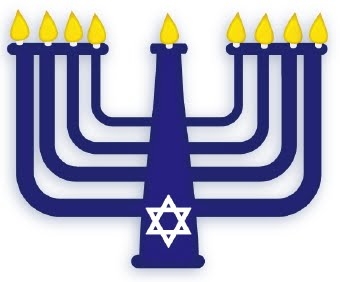 Kehillat haDerech YHVH

- Syracuse, NY

http://khysyracuse.webs.com/


Director:

Rabbi Derrick Whitt


Email:

insightontheword@gmail.com


Phone:

3154961781





153 Seymour Street, Apt 309




Syracuse

,

NY

13202





Situated near downtown Syracuse, we are a Torah observant fellowship with emphasis on informal atmosphere, and a balance between personal sharing and an open discussion on the weekly Torah reading.

We pursue, publish and proclaim the Wisdom of G-d in addition to embracing our biblical and cultural Jewish heritage as a witness to the faithfulness of G-d.

Join us every Friday evening at 7 PM as we celebrate Shabbat and Shabbat afternoon at 2 PM for our Torah study.

We will announce special days and times to meet on the Holy Days in celebrating the Biblical Feasts.

The best part of us is that we DO NOT have any official connection with any branch of Judaism or ministry groups. We are a community always desiring to fellowship with Jews and Gentiles who love G-d, our Jewish brothers and the land of Israel.

Kehillat HaDerech YHVH: Personal, Heartfelt and Torah observant but you have to join us at the meeting place or e-shul to find out for yourself.

---
---

Northeast House of Prayer

- Latham, NY

http://www.nehop.org/


Phone:

518-786-3528





28 Sparrowbush Rd




Latham

,

NY

12110





The Northeast House of Prayer is a partnership of the local & global church. Its purpose is to see the declaration of Jesus fulfilled: "My house shall be called a house of prayer for all nations." Our vision is to establish night & day prayer in the Northeast and the nations

---
Plattsburgh House of Prayer

- Plattsburgh, NY

http://www.plattsburghhop.com/


Director:

Jesse Brooks


Email:

jessepbrooks@gmail.com


Phone:

(518) 314-1333





263 Tom Miller Road




Plattsburgh

,

NY

12901





The Plattsburgh House of Prayer is an evangelical missions organization that is committed to praying for the release of the fullness of God?s power and purpose, as we actively win the lost, heal the sick, feed the poor, make disciples, and impact the seven spheres of society?family, education, government, economy, arts, media, and religion.

Our vision is to work in relationship with the larger Body of Christ to serve the Great Commission, as we seek to walk out the two great commandments to love God and peop

---
---
---
Rockland House of Prayer - RockHOP

- New City, NY

Director:

Christopher Kotecha


Phone:

845-548-6766





Beth Am Messiah


53 Maple Ave


New City

,

NY

10956





The Rockland House of Prayer, or RockHOP, meets the 2nd and 4th Sunday of the month 7:30pm-9:30pm.
We are interceding for revival in Rockland County, unity among the churches, genuine repentance and a hunger for the Word of God.
We do this through times of silent prayer, sharing what we received in prayer, harp and bowl style worship and intercession and small group prayer.
All are welcome! If you have any interest please do not hesitate to contact me or just come by 🙂
Blessin

---
---
Wayne County Prayer House

- Newark, NY

Director:

Sharlene and Don Geldof


Email:

skedocg@aol.com


Phone:

(585) 370-9554





515 N. Main St.




Newark

,

NY

14513





24/7 Prayer House
Connecting the county churches and pastors together
Group prayer
First Friday Prayer - group or person from
a different church leading every month
Prayer Walks around the county
Outreaches and prayer at different churches throughout the coun

Click here for a complete listing of Houses of Prayer
---
Submit a new listing here.