Nebraska
Below is a listing of Houses of Prayer in Nebraska. If you know of any Houses of Prayer that need to be added, please contact us by e-mail

at IHOPNetwork@gmail.com

or through the Contact Us page. We are always looking for more Houses of Prayer to list.
---
---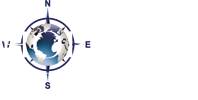 HOPE Center

- Beaver Crossing, NE

http://hopecenterne.org/


Director:

Eric and Karen Wiezorek


Email:

hopecenterne@gmail.com


Phone:

402-532-5195





2031 Dimery Ave




Beaver Crossing

,

NE

68313





There is always a lot going on at HOPE Center, and central to everything is our prayer room, which is currently open to the public 16 hours a week. The prayer room has been designed to reflect the spirit of the tabernacle of David (1 Chr. 22?24); it is a place where we never cease worshiping the Lord and interceding for the nations of the earth. Each prayer slot is guided by one of three prayer formats: intercession, devotion and/or worship with the Word.
We want you to feel comfortable whether as a participant or an anonymous visitor. You are welcome to stay in the prayer room as long as you like. While in the prayer room, feel free to sing along with the worship teams, read your Bible, study a favorite commentary, write in your journal, or just pray. You may sit, stand, or even pace up and down the aisles. Whatever you do, we ask that you do it in a manner that honors God and serves the other people in the room

---
---
---
---
Omaha, NE House of Prayer

- Omaha, NE

http://www.onehop.org/


Director:

Kristen Tschida


Email:

info@onehop.org





7330 Maple St.




Omaha

,

NE

68134





Establishing a house of prayer in the city of Omaha to exalt Jesus night and day in the spirit of the tabernacle of David.

The house of prayer is a gathering place where we can corporately engage with God and partner with Him in prayer. We believe that worship and intercession are key ways that God chooses to release power to change hearts, our city and the nations. God said that in the last days He would rebuild the tabernacle of David (Amos 9:11) and that from every region incense would arise (Malachi 1:11). Therefore we desire to see worship and prayer 24/7 arising from the city of Omaha!

---

The HUB Omaha

- Omaha, NE

http://www.theomahahub.com/


Phone:

402.590.6482





10599 Burt Circle




Omaha

,

NE

68114





Omaha HUB DISTINCTIVES

We operate as a wheel within a wheel ? representing different parts of the church moving together as God speaks to us, propelling us forward to advance the kingdom of God upon the earth in this hour.

The HUB is comprised of spoke ministries that carry a forerunning Spirit ? each spoke consists of a ministry that equips the body in some way ? preparing the Bride for the coming of Christ.

Our wheel will always turn from a Malachi 4 mandate? working with the Spirit to reconcile fathers, sons etc. bringing the generations together. Each spoke brings a piece of God?s heart that turn the wheel through equipping for ministry, worship, prayer, feeding the poor and outreach!

Click here for a complete listing of Houses of Prayer
---
Submit a new listing here.