West Virginia
Below is a listing of Houses of Prayer in West Virginia. If you know of any Houses of Prayer that need to be added, please contact us by e-mail

at IHOPNetwork@gmail.com

or through the Contact Us page. We are always looking for more Houses of Prayer to list.
---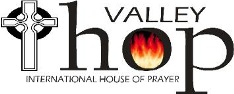 Christ the King HoP

- Parkersburg, WV

http://www.valleyihop.org/


Director:

Greg Myers


Email:

director@valleyihop.org


Phone:

304-588-2372





2207 Camden Ave




Parkersburg

,

WV

26101





The Valley House of Prayer is a day and night worship and prayer community. We are committed to worshiping Jesus continually through music and arts with prayer. Our purpose is to maintain a continuous fire of prayer and worship before the Lord. We are working towards having our prayer room staffed around the clock for anyone to come and spend time in prayer before the Lord. We also hold Encounter the King Gatherings (EKG), where we train believers in intimacy with Christ, living a lifestyle of prayer, and the urgency of the hour

---
---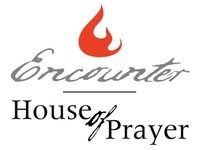 Encounter House of Prayer

- Lewisburg, WV

http://www.facebook.com/pages/EHOP-Encounter-House-of-Prayer-Lewisburg-WV/105321612858188


Director:

Timothy and Angela Luce


Email:

timothy@firekeep.com


Phone:

304-667-6993





9719 Seneca Trail South




Lewisburg

,

WV

24901





We meet every Tuesday from 7:00 pm until whenever to Worship & Pray. (come and go as you like)
Description
My house shall be called a house of prayer... Jesus.
General Information
This page is for anyone interested in worship and prayer.
We are focused on engaging the presence of the living God in whatever capacity He chooses to reveal himself.

Encounter with the Father changes us.

Matthew 21:13
13He said to them, The Scripture says, My house shall be called a house of prayer; but you have made it a den of robbers.


Haggai 1:3-4
3Then came the word of the Lord by Haggai the prophet, saying, 4 Is it time for you yourselves to dwell in your paneled houses while this house [of the Lord] lies in ruins?


We are now the Temple. Our bodies are the House of God. Lets rebuild our temples together. Lets not be content merely to go to church, but lets be the church.

We meet every Tuesday night at 7 in the "Deep River Creative" building across from City Hall in Downtown Lewisburg.

---

Shiloh HoP

- Hurricane, WV

http://shilohhop.org/


Director:

Chuck Reber


Email:

OFFICE@SHILOHHOP.ORG


Phone:

(304) 757-1022





4221 State Route 34




Hurricane

,

WV

25526





Shiloh House of Prayer is located just outside of Charleston, West Virginia?s capital city in Teays Valley. We have a vision to establish 24/7 prayer and worship in the Charleston area. We believe that night and day prayer will change the spiritual atmosphere of a city, thus preparing the way for anointed evangelism, revival, and transformation (Luke 18:1-7). Night and day prayer is more that just a good idea ? It is the welcoming committee that will usher in the very presence of God!

ShiHOP is committed to equip and train up a generation who will offer up themselves to a lifestyle of prayer and fasting, worship, and study of the Word. Our ministries exemplify the core values of the gospel: reach out to the lost (preach the gospel), heal the sick, set the captives free (deliverance and inner healing), and do works of justice (ending abortion and human trafficking, adoption of children in foster care and orphans, crisis response, care for the poor) . We teach people to prophesy, move in the gifts and the power of the Holy Spirit.
Through many different encounters, God has given us a mandate to be part of His global prayer movement at the end of the age. We are open to believers of all denominations and ages as a place to gather for prayer and worship. Although we are still in our early stages of growth, we have many opportunities for service and involvement

Click here for a complete listing of Houses of Prayer
---
Submit a new listing here.