Warning
: getimagesize(/home2/churchu8/public_html/ihopnetwork/wp-content/plugins/hopdb/links/logo-731666): failed to open stream: No such file or directory in
/home2/churchu8/public_html/ihopnetwork/wp-content/plugins/hopdb/hopdb_find.php
on line
206
Virginia
Below is a listing of Houses of Prayer in Virginia. If you know of any Houses of Prayer that need to be added, please contact us by e-mail

at IHOPNetwork@gmail.com

or through the Contact Us page. We are always looking for more Houses of Prayer to list.
---
Charlottesville House of Prayer

- Charlottesville, VA

http://www.charlottesvillehop.com/


Director:

Jon Quesenberry


Email:

chop@lumos.net


Phone:

434-760-2100





118 10th 1/2 Street




Charlottesville

,

VA

22932





Charlottesville House of Prayer Mission:

Charlottesville House of Prayer is a community of believers reaching across all lines that separate to partner with God for His purposes and visitation on the earth.

Charlottesville House of Prayer Core Values:

1. Intimacy with Jesus - Our first and foremost priority is to pursue the true knowledge of God with all our hearts - especially of Christ and Him crucified. As the Bride of Christ this is the "one thing" that occupies our hearts and focus above all others. (Ps. 27:4)
2. Centrality of the Scriptures - We are committed to the centrality of the Word of God in all that we do and look to the Bible as the primary guide and source of truth and life as well as the primary source of our prayers and intercessions. (Heb. 4:12)
3. Urgency ? We believe that we are living in an hour of crisis, that the Day of the Lord is approaching, and that understanding, repentance, and prayer is needed as a response. (Joel 2:16-18)
4. Night and day worship and prayer - This is the center of our calling and mandate and will lead to the transformation of our city and the nations as we "cry out day and night"(Luke 18:6).
5. Fasted Lifestyle - We believe that fasting and prayer is the normal lifestyle of every believer for the primary purpose of knowing Jesus and the secondary purpose of shaping history through intercession. We believe that radical generosity and giving are also a fundamental part of the fasted lifestyle. (Isa. 58)
6. Covenant relationships ? God has connected the members of the body of Christ in unity by the Holy Spirit. We cultivate agape love relationships and choose to serve one another in love. (I Cor. 13)
7. Community - The Kingdom of God is a family not primarily an organization. (Rom 12:4-5)
8. Justice/Compassion - We will not forget the elderly, poor, oppressed, or the unborn. We actively work for supernatural justice on the earth. (Luke 4:18-19)
9. Supernatural ministry - We are committed to and actively pursue the fullness of the power and presence of the Holy Spirit being demonstrated through all the callings and gifts of the Holy Spirit. In this way, we partner with God to see the Kingdom of God come here "on earth as it is in heaven." (John 14:12-14)
10. Mission - We take the great commission seriously and actively seek to build relationships with those that do not yet know Jesus and engage every sphere of culture with the gospel including the nations. (Matt. 28:18-20)
11. Creative Arts - God wants to redeem all aspects of culture and creative arts are vital expressions of worship, prophetic ministry, and communication.
12. Israel - We agree with the scriptures concerning the people of God and are committed to contending for the fullness of Gods purposes for Is

---

Culpeper Prayer Room (CPR)

- Culpeper, VA

http://www.culpeperprayerroom.org/


Director:

Erik Hall





222 West Park Avenue




Culpeper

,

VA

22701





Vision
24/7 prayer and worship through a unified Body of Christ to build a wall of prayer and worship around Culpeper and the surrounding communities.

Mission
Loving Jesus & serving Culpeper through 24/7 prayer and intercession.

Purpose
We have created the opportunity and place where believers of all denominations and backgrounds can come together, as one Body, to pray and intercede for their church, community, family, and nation without the daily distractions that so often keep us from spending time with our Father in Heaven.

---
---

House of Prayer - Buffalo Junction

- Buffalo Junction, VA

http://thop.org/


Phone:

(434)374-2007





6793 Hwy. 58




Buffalo Junction

,

VA

24529





We are a passionate congregation; excited about the vision God has given us.

A vision to see families established according to the Word of God and to see broken families restored and equipped to serve with excellence.

A vision to see racial and social reconciliation and unity in the Body of Christ. The Church should be a place where every person is welcome regardless of color, creed, or social status. Each individual is precious to God and should be treated in that fashion.

A vision to see our young men and women loving and serving Christ from childhood and being equipped to become leaders that will take the Body of Christ boldly into the future.

A vision to reach our communities within a 30 mile radius with the Gospel of Jesus Christ.

A vision to develop ministry teams to be sent out from this church into the nations of the world.

A vision to impact the world in missions by training others to build thriving churches in their own environments.

Perhaps you are one of the people that God would like to plant in this Local Assembly.

May the Lord?s blessings be upon you as you prayerfully consider HIS will for Your lives

---

LivingStone House of Prayer

- Newport News, VA

http://www.lhop.us


Director:

Chris Carter


Email:

joshua.tombley@lhop.us


Phone:

757-595-8490





28 Harpersville Rd




Newport News

,

VA

23601





Ministering to the Lord Night and day in the spirit of the Tabernacle of David in Hampton Roads. Standing as the gatekeepers making intercession for the people of the 7 cities.

Calling the Church of Hampton Roads to a deeper intimacy in the place of prayer and unified prayer.

---
---

Northern Virginia HoP

- Fairfax, VA

http://www.novahop.org/


Director:

Dave Houston


Email:

Dave@novahop.org


Phone:

703-980-9705





11240 Waples Mill Rd 405




Fairfax

,

VA

22030





Our Vision

The Northern Virginia House of Prayer (NOVA HOP) is a day and night prayer room serving Northern Virginia and our Nation. Two figures from the Bible who inspire us in this are Anna, the first evangelist and forerunner in the New Testament, who prayed and fasted for over sixty years before Jesus first coming (Lk. 2:37), and King David who organized and paid 4,000 musicians and 288 singers to worship God day and night (1 Chr. 23:1 - 25:31). A perpetual solemn assembly gathering corporately to pray in the spirit of the tabernacle of David.


Our Goals

1. To maintain an expression of day and night prayer and worship, in the spirit of the tabernacle of David, as our central focus for the transformation of Northern Virginia and our nation.

2. To call forth, train, and mobilize intercessors to prayer as they preach the gospel, heal the sick, help the needy, make disciples, and seek to bring transformation to society; to make it our aim to personally live as fully devoted disciples of Jesus.

3. We are committed to prayer, fasting, the Great Commission, and plugging people into the local church.



The work of NOVA HOP Missions Base will include equipping and sending out missionaries as dedicated intercessors and evangelists who work to see revival within the Church and the marketplace. Join with us as we set our hearts to love God, worship Him alone, and dedicate our lives to serving Him without reservation; to demonstrate our love for others in works of service, justice, outreach, and compassion; and to proclaim the return of Jesus

---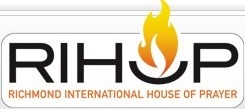 Richmond International House of Prayer

- Richmond, VA

http://www.rihop.com/


Email:

info@rihop.com


Phone:

804-658-5164





1701 E Main St




Richmond

,

VA

23223





Richmond International House of Prayer (RIHOP) is a gathering of worshipers and intercessors from various congregations working towards a non-stop, 24/7 house of prayer and worship in the heart of Richmond. Our prayers are mingled with worship throughout the watches as a fragrant offering to the Lord. Mission Statement: To gather, train and mobilize musicians, worshipers and intercessors for the purpose of establishing a multi-congregational 24/7 Worship and Prayer Center in the Spirit of the Tabernacle of David which will undergird the transformation processes engaged by the corporate Body of Messiah in the greater Richmond area and beyond.

---
---
Click here for a complete listing of Houses of Prayer
---
Submit a new listing here.