Oregon
Below is a listing of Houses of Prayer in Oregon. If you know of any Houses of Prayer that need to be added, please contact us by e-mail

at IHOPNetwork@gmail.com

or through the Contact Us page. We are always looking for more Houses of Prayer to list.
---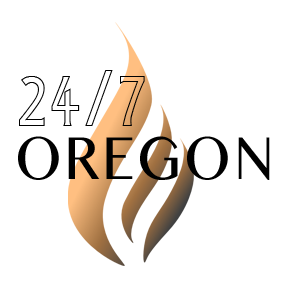 24/7 Oregon

- Corvallis, OR

http://www.twentyfoursevenoregon.com/


Director:

Peter Carlson


Email:

prayer@twentyfoursevenoregon.com




Corvallis

,

OR





God is calling those with a heart for prayer and the people of this state to pray day and night. He is inviting praying churches, praying families, houses of prayer, prayer furnaces, campus prayer rooms, marketplace gatherings, and small group gatherings to stand as watchman on the wall, worshipping God and asking Him to build up the Body of Christ and send revival to our state, as prayer rises 24/7 together across the state.

Coming together day and night, exalting the name of Jesus, and calling out for righteousness and justice (Psalm 89:14, 97:2) in our state is simple. Separately we are a sweet smelling aroma and a hammer of Justice in our regions; together we will be an eternal memorial of exaltation declaring, "You are Holy - send swift Justice." Alone we are beautiful, but together we will be partners with Him in a Great Awakening

---

Ashland HoP

- Ashland, OR

http://ashlandhouseofprayer.org/


Phone:

(541)482-2546





188 Garfield Street


at Rivergate Church


Ashland

,

OR





Mision Statement
1. Isaiah 56:7 ? God has called us to be a House of Prayer

2. To serve our community through unified and corporate prayer, for blessing, protection, wisdom and increase, and acts of justice.

3. To train, release and send others to live the Biblical mandate of prayer wherever they go.

4. Joel 1:14 (NJKV)

?Consecrate a fast, Call a sacred assembly; Gather the elders And all the inhabitants of the land Into the House of the Lord Your God, and cry out to the Lord.?

5. Praying to hasten the day of the Lord?s return

---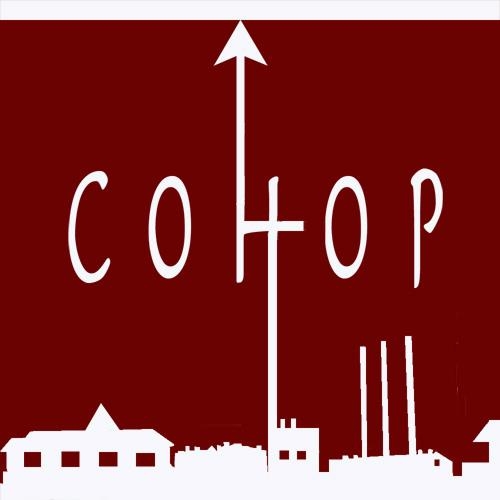 Central Oregon HoP

- Bend, OR

http://www.facebook.com/COHOP


Email:

cohoprayer@gmail.com


Phone:

(541) 508-8328




Bend

,

OR

97701





About
Central Oregon House of Prayer
Company Overview
We are a community of believers who are committed to providing a place where all who love God and believe Jesus is Lord and Savior can come together in an attitude of prayer and worship. We desire to serve the churches in Central Oregon by praying specifically for each church and by providing an environment where a deep love for Jesus can be developed through a lifestyle of prayer. Our vision is to see Central Oregon transformed as progressively more of God?s Kingdom is released through the unified prayers of the churches (Matthew 6:10).
Description
The Central Oregon House of Prayer (COHOP) is called to a night and day expression of prayer that is empowered by intimate love for Jesus and a desire to see Central Oregon fulfill its God-given destiny. We pray to fulfill the mandate of God?s Word in three areas:

1. Passion For Jesus ? ?One thing I have asked from the LORD, that I shall seek: That I may dwell in the house of the LORD all the d...See More
General Information
Possible opportunities for involvement at the Central Oregon House of Prayer (COHOP) include:
? Partnership in Prayer for Your Church ? the Central Oregon House of Prayer (COHOP) teams praying in agreement with your church for your specific prayer requests.
? Partnership in Prayer for Central Oregon ? participate in times of prayer and worship at the Central Oregon House of Prayer (COHOP) location.
? Lead Times of Prayer and Worship ? Lead specific times of prayer and/or worship at the Central Oregon House of Prayer (COHOP) location.
? Receive Training ? We will provide training for worship teams and prayer teams in order to improve their skill and further bless their congregations

---

Heart of the Valley HoP

- Corvallis, OR

http://hovhop.com/



2323 NW Monroe Ave


at The Pillar


Corvallis

,

OR

97331



Vision Statement

Here at the HOVHOP we are cultivating a vision that God has sown into our hearts. This vision consists of three essential parts that are vital to who we are and what we are called to steward. At the HOVHOP our vision is to?

Cultivate a lifestyle of intimacy with God through continual prayer, music, and art
Cultivate a healthy spiritual family that lives out life together
Cultivate the twin nature of the Gospel


HOVHOP has 3 departments that carry out this vision:

The Upper Room
The Corporate Prayer Room
Prayer Initiative

---
---
Roseburg HoP

- Roseburg, OR

http://www.roseburghop.com/


Email:

houseofprayer@hughes.net


Phone:

(541) 672-1256





518 NE Nash St


at New Beginnings Christian Church


Roseburg

,

OR

97470





Mission Statement
Bringing the body of Christ together in prayer to reclaim our communities for God; to effect and enforce God?s original plans and purposes for our cities and usher in the Righteousness of God and the end-time harvest of souls into His kingdom.

As intercessors we are servants to the body of Christ praying to God on behalf of the church. We pray primarily for the churches and pastors of Douglas County. Specifically, that they receive the honor, respect, courage and blessing they need to do the work of the ministry God has called them to accomplish in the community.

The purpose of a House of Prayer is to encourage, bless and support our communities and churches through prayer so they can be successful. We do this by bringing the body of Christ together in the heart of "one accord" prayer.

Psalm 133

Behold, how good and how pleasant it is for brothers to dwell together in unity! It is like the precious oil upon the head, coming down upon the beard, even Aaron?s beard, Coming down upon the edge of his robes. It is like the dew of Hermon coming down upon the mountains of Zion; for there the lord commanded the blessing - life forever.
(NASB

---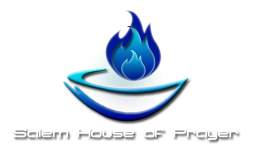 Salem House of Prayer

- Salem, OR

http://www.salemhouseofprayer.org/


Email:

staff@salemhouseofprayer.org


Phone:

503-589-9176





260 Liberty St NE




Salem

,

OR

97301





A City-wide, multidenominational, 24-hour worship and intercessory ministry to the body of Christ in Salem and the surrounding area. Our goal is to build a "corporate altar" of night and day prayer where we may stand before Jesus, unified and strengthened in our unyielding love for the worthy Son of Man. It?s a place where the first commandment, to love the Lord your God with all your heart, soul, mind and strength, is put into practice, resulting in outward expressions of loving your neighbor as yourself. The Salem House of Prayer is one focal point for the churches of the?city to come together in unity and pray for revival of our ministries and for the spiritual awakening of our communities to the Gospel of Jesus. We will continually cry out for God to visit our city and release a great awakened love for Jesus, a massive harvest of souls, for abundant signs and wonders, and a powerful spiritual movement among the youth. We are committed to a city-wide involvement of this ministry and ask that all staff and interns be involved in their local churches.

Click here for a complete listing of Houses of Prayer
---
Submit a new listing here.