Montana
Below is a listing of Houses of Prayer in Montana. If you know of any Houses of Prayer that need to be added, please contact us by e-mail

at IHOPNetwork@gmail.com

or through the Contact Us page. We are always looking for more Houses of Prayer to list.
---
---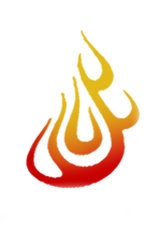 Bozeman Burn

- Belgrade, MT

http://www.facebook.com/burnbozeman



321 High K




Belgrade

,

MT

59714



Welcome to the Burn Bozeman !
A gathering of worshipers and intercessors pursuing the heart of God for the city of Bozeman.
-Psalms 34:1-4

Why we Burn in Bozeman, MT
Most of us are familiar with the recent popular book called The Shack. In it?s pages we see the perfect analogy of how the Presence of God the father, Jesus the Christ and the Holy Spirit, transform an environment to perfection and beauty. The shack, which is formerly a place of tragedy, death and pain is transformed into a place of life, restoration, healing and revelation. This happens because the presence of God inhabits every corner of it?s atmospheric space. No death can remain in the presence of God.

In Bozeman, a city nestled into the Bridger?s, under the beautiful big sky, we already behold the beauty of God?s creation daily. All of the nature in our surrounding cries out, ?glory to the King?. We are blessed to live in the ?last best place?. How much more beauty and appeal will our city have, after a throne has been built in love (Isaiah 16:5), to the King and he finds a resting place. We long for him to inhabit our praises, thus changing our atmosphere from death and religion to the ultimate abundance of life!

We long with a passion to see the dividing lines of denominations and offenses to be wiped away, a place where with true unity, we can exalt the name of the Lord together. The theme verse for the Gallatin Valley is Romans 15:5-6

---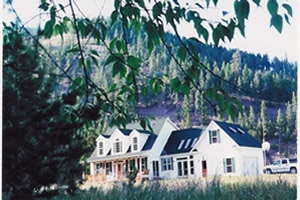 Deer Creek Prayer Retreat

- Missoula, MT

http://prayer-retreat.com/


Director:

Jim or Suzanne


Email:

deepcreekretreat@gmail.com


Phone:

406-251-5707





20811 Gillman Creek Rd.




Missoula

,

MT

59804





This is your invitation to spend some peaceful, quite time alone (or with a friend) praying and seeking the Lord Jesus Christ with all your heart.

The Deep Creek Prayer Retreat is located at the end of a county road approximately 30 minutes from town in Missoula, Montana. Our mission is to provide a place of prayer and retreat for individuals and small groups (maximum of 25-30 people).

We are a Christian retreat. The facilities consist of 2 houses built in 2000: The Main House which has 5 bedrooms, 3 bathrooms, a beautiful garden room, larger living/dining area and complete kitchen. See pictures of the facility here. The Guest House consists of two studio-type units named CREEKSIDE and MEADOW . Each unit has a living area, kitchenette, separate sleeping area and bathroom with shower. The kitchenette has sink, small fridge, microwave and coffee-maker but no full cooking facilities. These studio units have two single beds and a queen size futon sleeper-sofa in each unit. Download driving directions, brochures and pictures here.

In both the main house and guest house everything is provided except: bedding and bath towels. We ask that groups use the facility and then leave it cleaner than you found it?thanks

We do not charge a set fee for use, but we do have suggested donations. Please call for details

---
---
The Soakers House

- Harlowton, MT

http://thesoakershouse.com/


Director:

Pastor Calhoun


Email:

slserver2010@hotmail.com


Phone:

406-632-4362





410 first st se




Harlowton

,

MT

59036





We are a local church plant with a ministry website and have weekend sermons from our Home church.
We rent buildings for bigger groups of people. Our town has a park we can use for outdoor summer groups. Plan on having a meetings called "Harlo outpouring." soon. Also looking to start other church plants in bigger urban and city locations.
Call us if you would like a open door for ministry in our local outpouring. We will ta

Click here for a complete listing of Houses of Prayer
---
Submit a new listing here.