Missouri
Below is a listing of Houses of Prayer in Missouri. If you know of any Houses of Prayer that need to be added, please contact us by e-mail

at IHOPNetwork@gmail.com

or through the Contact Us page. We are always looking for more Houses of Prayer to list.
---

Bethany House of Prayer

- Jamestown, MO

http://www.thebhop.org/


Phone:

6608415700





15663 Graff Drive




Jamestown

,

MO

65046





About

Calling

?you will do the work of David and Solomon in one generation? you will worship and lead many into worship?? [Excerpt from a prophetic word given by Jane Williams in February 2004]

Bethany House of Prayer is called to, 24/7 worship unto God. God?s pattern for this house of prayer is in the likeness of the tent of David. God is restoring worship as stated in Amos 9:11 ? In that day I will raise up the fallen tent [booth] of David.? As we agree with Him, ?His will be done on earth as it is in heaven?, the replication of Heavenly Worship around His Throne, never ending never ceasing, will be established here on earth before He returns for His bride. Bethany House of Prayer is committed to partner with God and are devoted to give Him all the glory and honor and praise for He is worthy.

On Earth

Practically speaking we are to equip, train, raise, and send the saint?s for the ministry. The desire of Bethany House of Prayer is to identify musicians and singers as purified, sanctified, consecrated vessels unto God, to stand in a place of worship. Ministering to God by pouring out their oil of adoration, exultation, and praise unto Him with love songs from their heart. To respond to God?s Heart with intimacy and prayer

---

Bethel House of Prayer

- Platte City, MO

http://bethelhouseofprayer.com/


Director:

Michael Lazio


Email:

info@bethelhouseofprayer.com


Phone:

816-903-7729





225 Main Street,




Platte City

,

MO

64079





Vision and Mission

Our Vision

To create an atmosphere where people can encounter the Living God and through that encounter, realize their destiny and potential through an intimate relationship with Jesus Christ.

Our Mission

To establish a place for the presence and name of God to dwell
To establish a place of honor
To create a culture of worship and prayer
To make a place for the arts to be restored and released
To provide a safe place for healing and deliverance
To love people unconditionally
To make disciples of all nations
To call the church back to her ?first love?
To promote biblical unity in the Body of Christ as found in Psalms 133, John 17 and Ephesians

---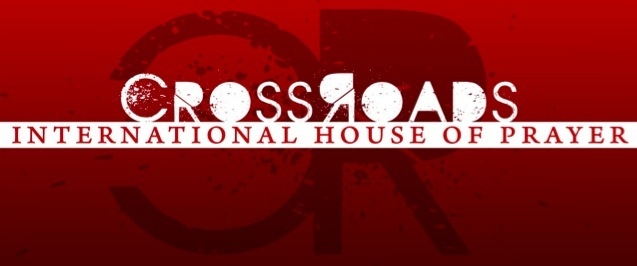 CrossRoads House of Prayer

- Joplin, MO

http://www.crossroadsihop.org/


Director:

Daryl Billings


Email:

dbillings@cableone.net


Phone:

417-438-1325





4715 Newman Rd.




Joplin

,

MO

64801





CrossRoads International House of Prayer is a four state area-wide interdenominational prayer ministry, serving the body of Christ for the past 7 years. This ministry is modeled after the Tabernacle of David with singers and musicians being released to lead corporate intercession and worship. Our desire is not to be a church; it is to be a prayer center that is open to as many hours as possible in order to cover our region with corporate prayer.

We have started with small beginnings and are confident that this ministry will grow until a 24-hour House of Prayer and Worship is established, where we can gaze upon the beauty of Jesus day and night. It is also our plan to establish three healing rooms where the sick can come and get prayer then sit and soak in the presence of the Lord.

Our facility is located at 4715 E. Newman Rd, Joplin, MO 64801, by MSSU campus. For a map and directions to our facility, visit our Location page.

Our property has 2 buildings on 5 acres, with a nice pond with shrubbery and wildflowers surrounding two sides. We have plans to build a prayer path around the pond and perimeter of the property with places for people to walk, pray, meditate or simply enjoy the beauty of God?s creation. God has given us the opportunity to be expressive in our prayers and worship to Hi

---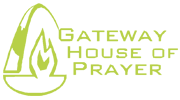 Gateway House of Prayer

- St. Louis, MO

http://www.gatewayhop.org/


Email:

info@ghopstl.com


Phone:

314-849-PRAY





4646 S Lindbergh Blvd




St. Louis

,

MO

63127





At the Gateway House of Prayer St. Louis our primary goal is nothing less than seeing the fullness of Gods rule and will established in the earth. At GHOP-STL, we are trying, in the grace of God, to establish a place of 24 hour a day, 7 day a week, non-stop worship and prayer. We are inviting any Christian fellowship in the St. Louis area to join with us. We desire GHOP-STL to be a unified, city-wide voice that cries out night and day before the Throne of God for the coming of His Kingdom and the fulfillment of His will in St. Louis

---
---

Hope City KC

- Kansas City, MO

http://www.hopecitykc.com/


Director:

Lisa Stribling


Email:

LisaStribling@ihop.org


Phone:

816-729-2848





5101 E. 24th St.




Kansas City

,

MO

64127





Hope City KC is a prayer ministry that reaches out to the poor homeless communities, and people that are beginning their ascent from drug addiction, prostitution and other abusive lifestyles.

Our goal is to teach and demonstrate life skills and Biblical principles that help to formulate rock solid growth, not just stop-gap measures.

---

International House of Prayer

- Kansas City, MO

http://www.ihopkc.org/


Director:

Mike Bickle


Email:

info@ihopkc.org


Phone:

816-763-0200





3535 E Red Bridge Rd




Kansas City

,

MO

64137





The International House of Prayer has a 24-hour a day schedule of worship and intercession which consists of twelve 2-hour prayer meetings each day. Our prayer goal is to see a 24 hour a day, citywide, House of Prayer (in the spirit of the Tabernacle of David) established in every major city of the earth before the Lords return.

---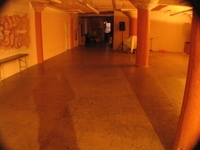 Kansas City Boiler Room

- Kansas City, MO

http://www.kcboilerroom.com/


Email:

kcboilerroom@gmail.com


Phone:

816-931-2841





3829 Main Street


Unit #2


Kansas City

,

MO

64111





Tuesday Evening Family-style Prayer and Worship: Every Tuesday evening 6:30-9ish. Come out and join us! 2nd Floor.

Latest Teachings:
07.31.11 - Jesus: God Revealed - Jonathan Reavis
08.14.11 - Jesus is Life - Julie Prestidge
08.21.11 - The Goodness of Jesus - Lindsay Ellyson

Gatherings every Sunday morning ? 10:00am. Come at 9:45 for coffee - B.Y.O.Mug!

Our gatherings are at 3829 Main St., KC MO 64111, on the first floor.

For more info, and for some practical connection points to the Boiler Room family, click here.

Teachings ? All our teachings are posted in MP3 format on our teachings pag

---

Northland House of Prayer

- Liberty, MO

http://www.northlandhouseofprayer.com/


Director:

Fred West


Email:

info@northlandhouseofprayer.com


Phone:

816-721-9645





P.O Box 228




Liberty

,

MO

64069





As God has given us an I-35 roadmap (Isaiah 35)for the Northland of Kansas City Mo it is our desire to partner with many congregations to strenghthen the feeble hands and weak knees. To build a "highway of holiness" with a company of lovesick worshippers to see a wilderness change into a delightful garden! Please join us each Sunday from 5pm-10pm. Also check us out on our facebook fan page under Northland House of Prayer

---
---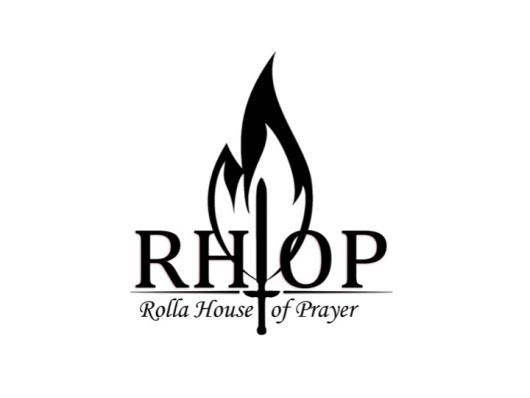 Rolla House of Prayer

- Rolla, MO

http://rhop247.org/


Email:

info@rhop247.org





1706 East 10th St.




Rolla

,

MO

65401





WELCOME TO THE ROLLA HOUSE OF PRAYER!

WHAT IS RHOP?
The Rolla House of Prayer is a local organization committed to:
Prayer (intercession, worship, healing, prophesying, etc...)
Fasting
The Great Commission (proclaiming Jesus to the lost)

RHOP VISION STATEMENT:
To establish day and night prayer in Rolla for the welfare of the city (Jeremiah 29:7 ? Seek the welfare of your city where I have sent you into exile and pray to the Lord on its behalf; for in its welfare you will have welfare.)
To call forth, train and mobilize all generations of worshipping intercessors (Isaiah 56:7 ? For my house will be called a house of prayer for all of the peoples!)

DECLARATION:
JESUS IS? GOD OF THIS CITY, LORD OF THE PEOPLE AND KING OF THE NATIONS

---
---

World Network of Prayer

- Hazelwood, MO

http://www.wnop.org/


Email:

pray@wnop.org


Phone:

314-837-7300





8855 Dunn Road




Hazelwood

,

MO

63042





What is the World Network of Prayer?
The World Network of Prayer is a center for receiving and distributing prayer needs among our fellowship. It is to provide the prayer agenda for producing the power of agreement. It also serves as a resource center for individuals as well as local church prayer leaders.


The World Network of Prayer?s office is at the World Evangelism Center in Hazelwood, Missouri, where prayer requests are received by telephone, mail, website or e-mail. The requests are then included on a weekly prayer request list that goes to over 5,000 prayer warriors/groups.
Since WNOP was introduced in 1995, it has distributed over a million prayer guides and now has 131 national prayer coordinators and 45 district coordinators.

Who is the World Network of Prayer?
In addition to leaders and intercessors who receive our weekly and urgent requests, the World Network of Prayer staff includes Flo Shaw, WNOP?s International Coordinator and Lisa Marshall, WNOP?s Strategic Prayer Coordinator

Click here for a complete listing of Houses of Prayer
---
Submit a new listing here.