Michigan
Below is a listing of Houses of Prayer in Michigan. If you know of any Houses of Prayer that need to be added, please contact us by e-mail

at IHOPNetwork@gmail.com

or through the Contact Us page. We are always looking for more Houses of Prayer to list.
---

Alma HoP

- Perrinton, MI

http://almahouseofprayer.com/


Email:

the.gathering@hotmail.com





10245 Lakeside Dr.




Perrinton

,

MI

48871





Recently God began to press upon our hearts a desire to gather His people together in prayer. One of the first scriptures He opened up to us was Prov. 29:18 ?Where there is no vision, the people perish.?
We waited on Him. A familiar scripture came to life once again in our hearts. Habakkuk 2:2 ?And the Lord answered me and said, write the vision and make it plain upon tables, that he may run that readeth it.?
After waiting and praying, we read in Isaiah what He wanted this work to be called. Isa. 56:6-7 made it plain, ?Even them will I bring to my holy mountain, and make them joyful in my house of prayer: their burnt offerings and their sacrifices shall be accepted upon mine alter: for mine house shall be called a HOUSE OF PRAYER for all people.

---

Bridge Street House of Prayer

- Grand Rapids, MI

http://www.bshop.org/


Director:

Ryan Waalkes


Email:

info@bshop.org





1056 Bridge St




Grand Rapids

,

MI

49504





The Bridge Street House of Prayer is an urban ministry/church located on the West Side of Grand
Rapids, MI. We are here for one reason above all: to see Jesus exalted. We have a great desire to see
our friends and neighbors drawn out of a lifestyle of poverty and into the marvelous light of Jesus. We
desire that the BSHOP would serve as a bridge from the chaos and despair of the streets to the full and
abundant life that Jesus offers.

Beyond our neighborhood, we believe that God is doing a great work among the youth of our city (and
around the globe). We want to see this next generation stake their rightful place as sons and daughters,
priests and prophets of God, captivated with a vision of the magnificence of Jesus, equipped to live
lives of godliness, and sent out to make Him known in our city and among the nation

---
---
---

Gateway House of Prayer and Equipping Center

- Burton, MI

http://www.gatewayhopecenter.com/


Director:

Ed Watts


Phone:

810-762-1007





1095 E. Bristol Rd




Burton

,

MI

48529





We believe we are topartner with the Lord and His end-time plan through fasting, worship, prayer and intercession that the fire on the altar may never go out. -Lev. 6:13
Our hearts desire is to build a resting place for the Lord and to be a gateway for the Lord to release BREAKTHROUGH in our region.

---
Grand Rapids House of Prayer

- Grand Rapids, MI

http://www.grhouseofprayer.com/


Director:

Ronald Vigh


Email:

grhouseofprayer@gmail.com


Phone:

(616) 796-4665





72 Ransom NE




Grand Rapids

,

MI

49503





The Grand Rapids House of Prayer (GRHOP) is a community of believers committed to building a 24/7 worship and prayer center in the spirit of David?s Tabernacle. (Amos 9:11, Acts 15:16) The GRHOP does not desire to replace or compete with the church, but rather unify and sustain the church until the glorious return of Jesus Christ. We welcome all people and denominations into this ministry in a joint effort to advance the Kingdom and be a house of prayer for all people. (Isa 56:7)

We seek to encourage each other to live as Jesus taught (fasting, praying, giving and serving) in pursuit of wholehearted love and devotion to Jesus Christ. (Mt 6)

We believe that God desires to be worshiped on earth as it is in heaven, and we seek to offer worship and prayer to God night and day in agreement with the worship order in heaven. (Mt 6:10, Rev 4-5)

We believe that night and day worship and intercession is deeply connected to an outpouring of the Holy Spirit that will lead to physical and spiritual transformation in our hearts, our region and the nations.(Luke 18:7-8, Isa 62:6

---

Grand Traverse HoP

- Traverse City, MI

http://gthop.com/


Director:

Nigel & Sandy Lidiard


Email:

info@gthop.com





442 7th Street




Traverse City

,

MI

49684





Our Goal
Our goal is to bring honor and glory to God our Father and His Son, Jesus Christ through night and day worship and prayer here in Traverse City, Michigan.

Our Desire
Our desire is to cultivate an atmosphere of worship and prayer that will encourage Christians from many denominations and backgrounds to come together in unity and seek the Lord. We will join together and with one voice give Him glory and seek His heart for our lives, our region and ultimately the whole earth

---
---
---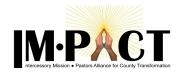 IM-PACT

- Ann Arbor, MI

http://www.im-pact.us/


Director:

Rev. Michael Byrum


Email:

summitannarbor@gmail.com





2118 Ann Arbor-Saline Rd.




Ann Arbor

,

MI

48103





It can be any day of the week, any time of the day or night. As you walk into the room, the first thing that strikes you is a very tangible presence of the Lord, a presence that is increasingly touching the greater community. The beautiful worship music certainly contributes to the atmosphere as a popular worship chorus is extended to a 15 or 20 minute prophetic song and prayer. About a dozen people are scattered throughout the room either worshiping along with the band, or kneeling in prayer at a seat, or pacing the aisle way, praying. The singers up front alternate with one another, often harmonizing with one another?s spontaneous, prayerful lyrics as the musicians play. Every 15 minutes or so, a prayer leader reads one of the prayers of the Apostle Paul or a Psalm or another portion of scripture, then prays the scripture for the city of Ann Arbor and the region. You join your heart to the prayer and quietly amen each point of the prayer, gripped with a burden to see even a greater measure of the spiritual breakthrough that has already begun to hit this strategic city and region since this prayer meeting began. Today, it is the worship team of one of the area?s Korean churches that is providing the offering of music to the Lord. Yesterday when you came in, it was the worship team of one of the university churches. Last week, it was one of the other community churches that led in song. As the current song comes to a close, you see another team of worship leaders preparing to take over the next two hour shift which will begin the night watch that will go all night. This team consists of ?prayer missionaries? and musicians who have come from different parts of the country to focus on praying for the region for 6 months. Your heart swells with joy as you gratefully reflect on the great things God has done in unifying believers and transforming the community since the Intercessory Mission began. You were there when it was just one day each week. Then you were there when it grew to two days, three days, etc.. until today, where this kind of ?Harp and Bowl? prayer occurs 24/7

---
---
JHOP Dearborn

- Dearborn, MI

http://dearbornhop.org/



14900 Michigan Ave




Dearborn

,

MI

48126



"Throughout history we find that, at the darkest moments God has raised up praying companies emboldened with hope to stand in spiritual defiance in the present reality and call upon God until His government is established in the earth." - Unknown

"There are moments in history when a door for massive change opens and great revolutions for good or evil spring up in the vacuum created by these openings. In these divine moments, key men and women and even entire generations risk everything to become the hinge of history, the pivotal point that determines which way the door will swing." - Lou Engle

MISSION:
Our mission is to establish communities of day and night prayer and worship, which minister to Jesus, contend for breakthrough for spiritual awakening and justice, through fasting and prayer, and proclaim with demonstration the gospel of the kingdom to this generation. (JHOP National Website).

MANDATE:
The Justice House of Prayer (JHOP) exists to raise up a house of prayer to contend in prayer with every other house that challenges the Lordship and supremacy of Christ over all affai

---

Kalamazoo Houseof Prayer

- Kalamazoo, MI

http://www.facebook.com/KalamazooHouseofPrayer


Director:

Valarie Cunningham/Tami Flick


Phone:

(269) 547-9530





960 King Hwy




Kalamazoo

,

MI

49001





Vision:

The Kalamazoo House of Prayer (KHOP) seeks to be a 24-hour house of prayer and worship. We believe in the necessity for those who are followers of Jesus Christ to come together to pray. In this unity of prayer, we believe for an increased outpouring of the Holy Spirit even as the time of Christ?s return draws closer ? a sovereign outpouring that will produce a great harvest of souls as well as the spiritual and physical transformation of our region.

Core Values:

Unity of the Church
Establish a co-operative 24-hour house of prayer and worship in agreement with Jesus? prayer that the church would minister to God and our community as one. (John 17:20)
Celebrate prayer in agreement with, and worship of, Jesus ? manifest in the beauty of diverse streams of the Bible-believing Church of southwest Michigan coming together.
Respond to the call for the Church to be a ?house of prayer for all nations.? (Isaiah (56:7)
Night and Day Cry for Righteousness and Justice
Participate in God?s sovereign plan to restore night and day worship in the spirit of David?s tabernacle prior to the return of Jesus. (Amos 9:11, Luke 18:7)
Encourage the Church in a lifestyle of fasting, praying, giving, and serving ? striving to truly be the image of a bride for which Jesus is returning. (Matthew 6)
Stand firm in the Lord. (2 Thessalonians 2:15)
Contend for the peace of Jerusalem, that the city of Jesus? throne will be a praise in all the earth. (Isaiah 6

---
---
---
---
---
---
Monroe House of Prayer

- Monroe, MI

Director:

Joel & Rachel Garcia


Email:

shepherdshouseministry1@gmail.com


Phone:

734 265 6769




Monroe

,

MI

48161





House of prayer for the community of Monroe Michigan and the family of God.
Prayer and fasting for a change in this area,Harp and Bowl
Revelation 5:8
The harp is a symbol of praise and worship.
The bowl is filled with incense, a symbol of prayer.
So here are the images of worship ? mingled together
A joyful praise and worship be connected with intercession.
The prayerful incense of
Praise mixed with worship is offered to

---
---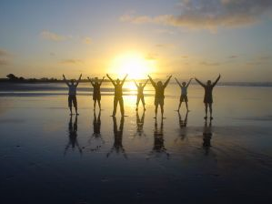 Muskegon County Prayer Initiative

- Muskegon, MI

http://www.mcpi-muskegon.org/


Director:

Debbie Potts


Email:

mcpi.muskegon@gmail.com


Phone:

231-740-4515




Muskegon

,

MI





A networking venue to coordinate, facilitate and promote prayer throughout the Muskegon Lakeshore region: Lets connect...Link us to your website! www.mcpi-muskegon.org
∑ Linking up with area ministries / pastors / and business people (7 mountains of influence) to unify efforts for prayer in Muskegon and impact this region.
∑ Networking with Transformation Mi and The Oak Initiative along with area county ministries, in a state-wide effort to make Michigan the 1st state for 24/7 prayer!!
∑ A website with online- calendar for networking and promoting Lakeshore area:
*Prayer gatherings
*Conferences
*Speakers
*Trainings
∑ Initiating a county-wide prayer gatherings ? (like Gathering Grand Rapids team just facilitated at the Devos Place-and EACHToday.com in Detroit- we are working with their teams to glean and implement here).
∑ Promoting and helping to establish Oak Initiative chapters in Muskegon County ? to help activate the church and the market place ministry. ?How to be Oaks of Righteousness in America today.?
∑ Helping to coordinate and facilitate the ?Oak Initiative? Speakers.
∑ This is a city-wide and state-wide effort of networking?engaging and activating what God has blessed in this area ? Unity in diversity.
∑ Much has been prophesied about Muskegon and Western Michigan ? we are starting to see come to pass!!

---
---
Oasis House of Prayer

- Canton, MI

http://www.oasishouseofprayer.blogspot.com/


Email:

oasishouseofprayer@gmail.com





Charisma Life Church


8500 N Morton Taylor


Canton

,

MI

48187





The ministry of Oasis House of Prayer (OHOP) has a 2-fold mandate?first vertical, second horizontal.

Psalm 132:3-5 embodies the vow of the vertical ministry of Oasis ? ?Surely I will not go into the chamber of my house or go up to the comfort of my bed; I will not give sleep to my eyes or slumber to my eyelids, until I find a place for the Lord?a dwelling place for the Mighty One of Jacob.? OHOP is a place of habitation not just visitation for the Lord Jesus, both geographically and spiritually speaking.



Secondly, OHOP is a refueling station or a watering hole for missionary intercessors and intercessory missionaries. In essence, the Oasis House of Prayer is a resting place for Jesus and His Bride.

---

Regional House of Prayer

- Detroit, MI

http://www.rhop.info/


Director:

Suzi Armstrong


Email:

suzi@rhop.info


Phone:

313-532-0346





24400 West 7 Mile Road




Detroit

,

MI

24400 West 7 Mile Ro





History of the Regional House of Prayer
In September 1998, Apostle Robert King, Senior Pastor of Harvest Christian Church for over 22 years, shared the vision that God had put in his heart: pioneer a ?House of Prayer? in the Detroit area giving local churches access to a special place set apart for worship and intercession.

This House began in an office trailer. It was located on the property of Harvest Christian Church, but used by churches throughout the Metro area. Pastors from area churches regularly gathered together to pray for the region, as well as sending teams to the House of Prayer to worship and pray. God was impacting our region in a powerful way. Participation at the House of Prayer trailer increased; we needed a new home.

A building on 7 Mile Road in northwest Detroit was purchased from a local church and has now become the Regional House of Prayer. The vision is to have prayer for Detroit and the surrounding region 24 hours a day, 7 days a week. With the continued support of local pastors and their leaders, worship teams, prayer teams, dance teams and congregations, this vision can be fulfilled. We can have prayer and worship coming before our Lord and King on behalf of the region!

In 2006, God began to expand the vision of the Metro Detroit Regional House of Prayer. Expansion would come through developing a website with virtual prayer access. What you see is that website.

How does this expand prayer over the Detroit region? Through the virtual prayer website rhop.info you can logon anytime anywhere and strategically pray and worship concerning the city of Detroit, one of the many suburbs of Detroit, focus on regional economics, children, youth, schools, government and other specific areas. You can pray from the comfort of your home, office, local coffee house, hotel, library, school ? anywhere there is internet access throughout the world. Only have a few minutes? It takes less than 10 minutes to pray through a module. Have more time? Pray through as many modules as you like

---

Rochester First Prayer Room

- Rochester Hills, MI

http://www.rochesterfirst.org/


Director:

Patti Morris


Email:

prayer@rochesterfirst.org


Phone:

248-652-3353





4435 N. Rochester Rd




Rochester Hills

,

MI





PRAYER MINISTRY
Matthew 21:13 says, ?My house shall be called a house of prayer for all nations.? We know that the most important part of any building is the foundation and so it is with prayer in the life of the believer as well as the corporate body. At Rochester First Assembly we believe that prayer is not only the foundation, but also the building blocks to revival and continued growth in our walks with the Lord.

We invite you to be a part of the following intercessory prayer opportunities:

Daily Prayer ? Tuesday ? Thursday at 6:00 AM and Friday at 5:30 AM

Pre-Service Prayer ? Sundays at 8:00 AM

Intercessory Prayer ? Mondays at 7:00 PM and Thursdays at 10:00 AM

Harp & Bowl ? An extended time of praise, worship and prayer. Every other Friday at 7:30 PM

24 Hour Prayer ? Friday at 5:30 AM ? Saturday at 5:30 AM on Harp & Bowl weekend

---
---

Straight Gate HoP

- Indian River, MI

http://www.sghop.org/


Phone:

231-238-1255





3228 Gatewood Ave.




Indian River

,

MI

49749





In April of 2007, Strait Gate House of Prayer held it?s first meetings at the local High School of Indian River, Mi. with people from 3 different counties and a variety of Church affiliations. Everyone came to worship the Lord and to pray. After two months of meeting in the High School, we approached The Arch Ministries who was occupying the former Indian River United Methodist Church at 3228 Gatewood Ave, Indian River to see if we could come twice a month to pray in the building. This was accepted with open arms from all on the board. So in June of 2007, we began meeting with around 30+ to worship and pray for our communities in the region. We continued to meet twice a month until January of 2008 when we began to meet every Tuesday night. Our worship team represented five to six different churches in the area. Our times of prayer were filled with the presence of the Lord. Everyone was blessed by the unity of hearts as we lifted up the name of Jesus in song and in praise.

Over the past three years we saw several miraculous physical healings of those who attended the meetings. We have received testimonies of God?s loving hand on our communities business owners as they have struggled in these economic times. The Body of Christ, at large, have been blessed by our times of pray for their continued strength in these challenging days. More houses of prayer have also been encouraged by our special times of joint prayer during special events. You can sense the Lord?s great pleasure as we have joined together for one purpose: to seek His will in our land.

In Oct. 2008, Strait Gate House of Prayer assumed the sole responsibility of the building on Gatewood Ave. The United Methodist Church has a running lease with us in the hopes of our purchasing of the property in the near future.

In the month of July of 2009, we became a recognized 501c (3) organization. We have been blessed by those who have given of the time, talents, gifting and contributions to the work of Strait Gate House of Prayer

---
---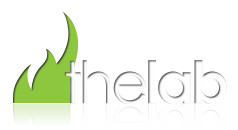 thelab house of prayer + school of fire

- Madison Heights, MI

http://thelabdetroit.com/


Director:

John Burton


Email:

john@johnburton.net


Phone:

313.263.4444





1529 E. 12 Mile Rd.




Madison Heights

,

MI

48071





thelab is a ministry of revival based in the Detroit region.

thelab house of prayer is a movement of prophetic intercession for the Detroit region and the nations.

Join with a team of burning men & women on a journey into the fire of Gods presence. We believe there is a significant yet hidden company of Believers that God is gathering together to be trained, healed and infused with fire. These mighty people will carry and release the burning of the Holy Spirit into the revival-ready Detroit region?and beyond to the cities of the Earth.
The School of Fire is fueled by deep and prophetic prayer both in a small group setting and as we move out together to intercede in churches throughout the regio

---

Tranformation Michigan

- Atlanta, MI

http://transformmi.com/


Director:

Rick Warzywak


Phone:

989.657.0832





Po Box 12




Atlanta

,

MI

49709





Transformation Michigan has a large vision which encompasses a variety of Ministries and Individuals with calls on their lives for the Transformation Michigan, our nation and the world.
We invite you to grab a cup of coffee and explore our site, browse our resources, listen to our Media and then connect with us.
THE PLAN OR STRATEGY ?You shall no longer be termed Forsaken Nor shall your land any more be termed Desolate; But you shall be called Hephzibah, and your land Beulah; For the LORD delights in you, And your land shall be married.5 For as a young man marries a virgin, So shall your sons marry you; And as the bridegroom rejoices over the bride, So shall your God rejoice over you. 6 I have set watchmen on your walls, O Jerusalem; They shall never hold their peace day or night. You who make mention of the LORD, do not keep silent,7 And give Him no rest till He establishes And till He makes Jerusalem a praise in the earth. [Isa 62:4-8]

Transformation Michigan will help energize the prayer movement in every region as it moves around our state

---
---
---
West Michigan Prayer Center

- Kentwood, MI

http://www.wmprayer.net/


Email:

wmprayer@sbcglobal.net





1728 44th St SE




Kentwood

,

MI

49508





West Michigan Prayer Center was established to provide a central place where Christians can come together for 24/7 prayer and worship. We are Calling on the Lord Jesus Christ to seek His blessing upon the West Michigan area. A community where all can come to experience new life and the transforming power of Jesus Christ through Worship and Prayer! Do you have passionate desire to experience the fullness of the Presence of God here in West Michigan? Come and seek Him.We long to see many different prayer/worship leaders from all parts of the Body of Christ come and participate in this awesome 24/7 prayer furnace!

Click here for a complete listing of Houses of Prayer
---
Submit a new listing here.