Indiana
Below is a listing of Houses of Prayer in Indiana. If you know of any Houses of Prayer that need to be added, please contact us by e-mail

at IHOPNetwork@gmail.com

or through the Contact Us page. We are always looking for more Houses of Prayer to list.
---

House of Prayer Evansville

- Evansville, IN

http://www.hopevansville.org/


Director:

Craig and Dawn





509 S. Kentucky Ave.




Evansville

,

IN

47714





Over the last year there have been over 20 key prophetic events signifying the hour for building the House of Prayer in Evansville, Indiana has come. Some of these events have been very dramatic, some simply confirming, all pointing the same direction while increasing in frequency. It is time to build the House of Prayer! (Hag. 1:2) We acknowledge the previous decades of prayer asking for a significant move of God in the region, and view this hour as a cumulative event

---
---
---
IWU Prayer Furnace

- Marion, IN

http://https://sites.google.com/site/247iwuprayer/


Email:

247iwuprayer@gmail.com





4201 S. Washington St.




Marion

,

IN

46953





Indiana Wesleyan University

The Prayer Furnace is a sacred space on Indiana Wesleyans main campus, set apart for those desiring to cultivate lives of both personal and corporate prayer.

This intentional atmosphere of 24/7 prayer and worship provides a place for students, faculty, and members of the surrounding Marion community to spiritually rest, intercede, and press into the presence of God together

---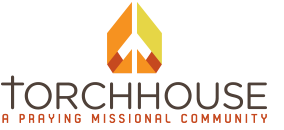 The Torchhouse

- Terre Haute, IN

http://www.torchhouseth.com/


Director:

Brett Cox


Email:

brettcox.torchhouse@gmail.com


Phone:

812-231-0050





1704 S 8th Street




Terre Haute

,

IN

47802





The primary model for our community is based on the description of the early church found in the first six chapters of the book of Acts. ?And every day, in the temple and from house to house, they did not cease teaching and preaching that the Christ is Jesus.? (Acts 5:42) They met daily, both in the house of prayer (temple); and in their homes (where they had fellowship, ate meals and shared communion together). They also walked in an explosive missional reality of preaching the Good News of Jesus and seeing God?s kingdom expand through supernatural means. Throughout the New Testament, we see the church multiplying and staying in a rhythm of daily corporate prayer, evangelism and regular house to house fellowship. Our goal is to grow in these three areas: Prayer (Worship), Missions (Outreach/Evangelism) and Community (Family).

VISION
The Torchhouse is a praying missional community dedicated to daily worship-based prayer, outreach and family.

---
---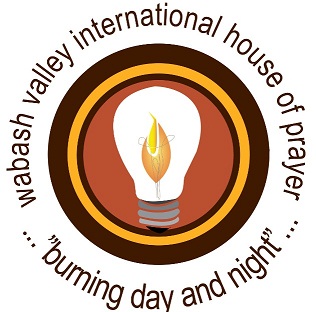 Wabash Valley HoP

- Terre Haute, IN

http://www.wvihop.com/


Director:

Marvin Adams


Email:

questions@wvihop.com


Phone:

812-232-6700





3537 S. 3rd Place




Terre Haute

,

IN

47802





WVIHOP Directors Marvin and Sally Adams moved to the Wabash Valley in May 2008 and officially launched WVIHOP in July 2008 with our Friday evening DESIRE MORE prayer gathering for the region. The Adams have been leading in the prayer movement for over 10 years and in full-time ministry for almost 20 years. After ministering in Chicago for a number of years, they moved to Kansas City in 1998 and ended up helping launch IHOP-KC. In 1999 they moved back to Chicago and in 2000 planted the house of prayer in downtown Chicago and directed there until 2006. In 2006 they movedback to Kansas City to join the leadership team of IHOP-KC where Marvin helped direct the Forerunner Music Academy. In 2008, Marvin and Sally felt the leading of the Lord to move to the Terre Haute region to sow into the prayer movement in the Wabash Valley.

Our vision from the Lord is to be a community of believers committed to God, each other, and to establish a day and night sustained house of prayer in the Wabash Valley where we stand as a perpetual solemn assembly gathering corporately to fast and pray with the same mandate King David received: a tabernacle of God?s continual abiding.

At WVIHOP, we are committed to prayer, fasting, the Great Commission, and to living as forerunners, preparing for the unique dynamics of the end times. The work of our ministry includes equipping and sending out missionaries as dedicated intercessors and evangelists who work to see revival within the Church and a harvest among those searching for God. We take seriously the mandate to train believers to love Jesus and others wholeheartedly as together we go forth to preach the Word, heal the sick, serve the poor, plant houses of prayer, and proclaim the return of Jesus across the earth.

Click here for a complete listing of Houses of Prayer
---
Submit a new listing here.