Warning
: getimagesize(/home2/churchu8/public_html/ihopnetwork/wp-content/plugins/hopdb/links/IL-Elizabethtown-59fe7c038ba1a.jpg): failed to open stream: No such file or directory in
/home2/churchu8/public_html/ihopnetwork/wp-content/plugins/hopdb/hopdb_find.php
on line
206
Illinois
Below is a listing of Houses of Prayer in Illinois. If you know of any Houses of Prayer that need to be added, please contact us by e-mail

at IHOPNetwork@gmail.com

or through the Contact Us page. We are always looking for more Houses of Prayer to list.
---
---

Chicago House of Prayer

- Bolingbrook, IL

http://www.chicagohouseofprayer.org/


Phone:

630-739-1022





364 South Bolingbrook Dr.




Bolingbrook

,

IL

60440





The Chicago House of Prayer is a 24-hour, citywide, inter-denominational prayer furnace and ministry serving the body of Christ in the Chicagoland area. This ministry is modeled after the tabernacle of David with singers and musicians being released to lead corporate intercession and worship 24-hours a da

---

Decatur House of Prayer

- Decatur, IL

http://decaturhop.org/


Phone:

217-433-0486





237 E. Maryland Heights Rd.




Decatur

,

IL

62526





Decatur House of prayer has been designed to reflect the tabernacle of David (1 Chr. 22?24); it is a place where we worship the Lord and intercede for our world. Each one hour period is led by a worship team. There is worship and a time of intercessory prayer where we pray for our city, state and nation. We pray for our youth and families as well.

All are welcome to come and go freely and to stay in the prayer room as long as they like. While in the prayer room, feel free to join in with the corporate worship and prayer, read your Bible, study a favorite commentary, write in your journal, or engage in private prayer. You may sit, stand, or pace up and down the aisles. Whatever you do, we ask that you do it in a manner that honors and serves the other people in the room

---
Fountain of Living Water Healing Room

- Elizabethtown, IL

http://www.riverministriesinc.wixsite.com/riverministriesinc


Director:

Joseph and Carolyn Dutton


Email:

folwhealingroom@gmail.com


Phone:

618-926-3796





The RIVER Center


Bassett Blacktop


Elizabethtown

,

IL

62931





Fountain of Living Water Healing Room (#1959) is a recognized Healing Room in association with International Association of Healing Rooms of Spokane Washington. Located in The RIVER Center along with RIVER House of Prayer we meet every Thursday from 6-9pm to pray for the sick using Healing Rooms model.(last walk in time is requested to be no later than 8:15pm to allow for adequate time for filling out of paperwork and plenty of time for prayer before closing.) Other days by appointment. Freedom/Deliverance/Inner Healing Prayer available through RHOP staff during the same hours or other days by appointment arranged through the Directors.

---
---

Greater Peoria House of Prayer

- East Peoria, IL

http://www.gphop.org/


Director:

Derek Kistner


Email:

info@gphop.org


Phone:

309-713-1075





117 E. Washington St.




East Peoria

,

IL

61611





The vision of the Greater Peoria House of Prayer is to glorify Jesus in the central Illinois region through prayer, worship and works of service. We will carry out our vision by progressively building more prayer gatherings with worship that continue day and night - one day becoming 24/7. We will develop relationships with area churches in order to help promote a loving, prayerful and unified expression of the Body of Christ in our region as well as carry out practical works of service (especially for the poor and needy). We will also operate as a training center that equips believers through conferences, internships and other focused gatherings.

---

House of Prayer for the Nations

- Elgin, IL

http://www.light-life-ministries.org/HOP.htm


Email:

info@light-life-ministries.org





270 E Chicago St




Elgin

,

IL

60120





Our Vision is that out of the over flow of the church in the Elgin Area and beyond there will be extravagant love expressed for Him 24/7. ?Elgins House of Prayer is a prayer place for individual and corporate prayer meetings for children, youth, adults, and seniors from the Body of Christ to worship and to intercede for revival and spiritual awakening (evangelism) in families, neighborhoods, cities and the nations of the world.

---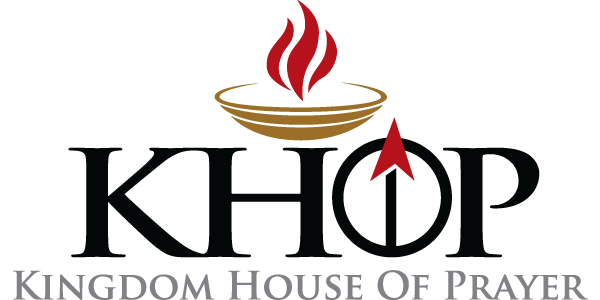 Kingdom House of Prayer (K-HOP)

- Algonquin, IL

http://www.kingdomsendingcenter.org/KHOP/index.html


Director:

Kathleen Thiessen


Email:

info@kingdomsendingcenter.com


Phone:

815-260-2432





1146 North Main Street




Algonquin

,

IL

60102





Kingdom House of Prayer is a place for worship and prayer, modeled after the International House of Prayer in Kansas City. KHOP is located just outside Chicago in Algonquin, IL, central to many of the citys suburbs. Our prayer room was designed to serve the region, cultivate a spirit of revival and develop healthy community within the Body of Christ. KHOP is open to the public and we love to network with local churches. All are welcome to freely come and go within our hours of operation (see schedule for details). We look forward to worshipping with you in our little gem outside the city

---
---
Moravian House of Prayer

- Caledonia, IL

http://morhop.com/


Director:

Philip Anderson


Email:

moravianhop@gmail.com


Phone:

815-566-7911





5404 Paulson Rd.




Caledonia

,

IL

61011





Serving the Region with Night and Day Prayer According to David
Promoting A Culture Of 24/7 Connection With God
Moravian House of Prayer is a community of believers committed to helping establish 24/7 prayer and worship in the Northern IL region.

---

Ottawa Prayer Center

- Ottawa, IL

http://www.ottawaprayercenter.org/


Director:

Tyler Cook


Email:

tylerottawapc@gmail.com


Phone:

954-770-2875





807 LaSalle St.




Ottawa

,

IL

61350





The mission of Ottawa Prayer Center is to provide a place for people to connect with the heart of Jesus in an atmosphere of prayer & worship. Through unified intercession & worship, we aim to beckon great moves of the Spirit beginning in the community of Ottawa and reaching to the ends of the earth.

---
---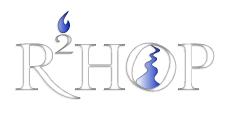 River Rock House of Prayer

- Rockford, IL

http://www.rockriverhouseofprayer.com/



1300 17th St.




Rockford

,

IL



Our Vision
Night and Day Prayer According to David . . . 1 Chr 28:19

Our Mission
R2HOP exists to passionately engage believers in perpetual worship and intercession as described by King David?to foster intimacy, to agree with God as it touches the Rock River Valley and beyond, and to announce the fast approaching final hour of natural history.

Our Hearts
We have fallen desperately in love with Jesus, the bridegroom God. The revelation of His intense, fiery desire for us (Songs 8:5-7) has captured our hearts. His love for weak, immature and broken believers has fascinated us and propelled our hearts into passionate and intimate pursuit of relationship with Him. Lovers will always outdo doers!

Agreement With God
When we agree with who God is, we call this worship; and when we agree with Gods purposes, we call this intercession. We proclaim both in song and prayer (1 Chr 16:23-25). David commanded Asaph and his fellow Levites to do this continually (1 Chr 16:1-6).

Restoration
God has promised to restore "all things David" in the last days (Acts 15:16-18), including Davids experience of worship and intercession. David brought the ark of Gods presence to Jerusalem and kept it in his tent (II Sam.6:17). He appointed 288 prophetic singers and 4000 musicians to worship and intercede before the Lord continuously? night and day (1 Chr. 23:5, 30; 25:1, 7).

Night and Day
Praying without ceasing is more than having a continual spirit of prayer (1 Thes 5:17). God intends to bring the church back to the reality of night and day worship and intercession as revealed to David (1 Chr 28:19) which he commanded his servants to keep (2 Chr 29:25).

Praying without ceasing is also about a community of believers that manage their lifestyles so that they can come together and engage in 24/7 intercessory worship

---

River Valley House of Prayer (RV-HOP)

- Granite City, IL

http://rvhop.org/


Director:

Pastor James Amos


Email:

mail@thereschurch.com


Phone:

6187981771





2218 Delmar Ave


Unit A


Granite City

,

IL

62040





The River Valley House of Prayer (RV-HOP) is a regional house of prayer that focuses on worship and intercession for the 30 communities of the Mississippi River Valley floodplain in the Illinois Metro East of the St. Louis region.

We seeking faithfulness in uniting and interceding for the mission and health of local churches in Greater Granite City and Greater East St. Louis, which together comprise the American Bottom.

Our region has seen terrible decline in recent decades, and is largely viewed by the broader region as dangerous, poor, and insignificant. But we are loved by Jesus! We seek to be faithful in trusting Him and asking Him to bring his Kingdom here in great redemptive power, through deep relationships our local churches. We are weak, but He is strong.

---
Springfield House of Prayer

- Springfield, IL

http://www.ihopspringfield.org/


Email:

info@ihopspringfield.org


Phone:

217-528-9780





624 S 4th St




Springfield

,

IL

62703





The International House of Prayer-Springfield is a mission base that consists of passionate followers of Christ pursuing spiritual change in the atmosphere of our city, state, nation and world through worship, fasting, prayer and outreach. We come from various churches and desire unity among believers. We represent all generations and stand up for generations yet to come. We believe that the Lord has planted us a few blocks from the state capitol and the governors mansion in order to pray for those in authority and to contend for righteousness and justice to be restored to our land.

---

The Prayer Furnace - Chicago

- Chicago, IL

http://www.theprayerfurnace.com/


Email:

questions@theprayerfurnace.com


Phone:

773-539-7303





3541 N Elston Ave




Chicago

,

IL

60618





The Prayer Furnace Chicago is a city-wide, multi-denominational, worship, and intercessory ministry. Our goal is to build a "corporate altar" on behalf of the city of Chicago where we may stand before Jesus, unified and strengthened in our unyielding love for the worthy Son of Man. The Prayer Furnace is?one?focal point for the churches of the city to come together in unity and pray for revival of our ministries and for the spiritual awakening of our communities to the Gospel of Jesus. We will continually cry out for God to visit our city and release a great harvest of souls, for racial reconciliation, for signs and wonders, and a powerful spiritual movement among the youth. We are?committed to city-wide?involvement of this ministry and ask that all?staff and interns?be involved in their local churches.

Click here for a complete listing of Houses of Prayer
---
Submit a new listing here.