California
Below is a listing of Houses of Prayer in California. If you know of any Houses of Prayer that need to be added, please contact us by e-mail

at IHOPNetwork@gmail.com

or through the Contact Us page. We are always looking for more Houses of Prayer to list.
---

24/7 Hollywood House of Prayer, Radiance International

- West Hollywood, CA

http://www.radianceinternational.org/


Director:

Jonathan Ngai


Email:

email@radianceinternational.org


Phone:

323-391-4780





8967 W. Sunset Blvd.




West Hollywood

,

CA

90069





Radiance International Ministries is a growing Apostolic Center situated right in the heart of the Arts & Entertainment capital of the world known as Hollywood. Founded in July, 2011 ? it is currently home to a 24/7 House of Prayer that is contending minute-by-minute for the transformation of a generation. Besides being a hub for creative expression - it is also a womb for Marketplace Business (Upper Room Studios, Radiance Art Gallery), Works of Justice (Justice Speaks), Campus Awakening (Movement 133),and is a Training Center for a new breed of Kingdom believers that are taking their gifts out to the world with excellence (Launch Discipleship School). Our vision is to see a COMMUNITY that is in love with God and one another - rise up together to see Jesus exalted and broadcast through every possible platform into the nations of the earth.

---

Ascending House of Prayer

- Live Oak, CA

Director:

Alex Anaya


Email:

raiseamerica@gmail.com





1179 Eager Rd.




Live Oak

,

CA

95953





About
RaiseAmerica is envisioned for a another Jesus Movement; raising the Light of the glory of God in the face of Christ in America and in the nations.
Mission
It is our mission to combat iniquity, awaken righteousness and release the light of Jesus in America and the nations through inspiring Christ centered houses and communities of prayer and worship; reaching the next generation with the gospel of the Son of God; sending transformation teams and individuals equipped in prayer, power and proclamation; broadcasting the plumb line of righteousness and justice; and, networking with others toward this same mission.
Description
We see America standing at the CROSSroads of awakening and reformation. A new JESUS Movement is dawning upon the nation; a Jesus Movement, not like the last one, but like the first one. As in the Book of Acts, a Jesus Movement is coming and will be as it was then; the inception of a historic wave of prayer and missions to transform cities and nations

---
---
---
---

Convergence House of Prayer

- Fremont, CA

http://www.convergencehop.org/


Director:

Greg and Wendi Simas


Phone:

510-656-2335





200 Hammond Ave.




Fremont

,

CA

94539





The Prayer Room exists to see people come into personal revival, to see the cities in our region experience a great outpouring, and to take part in the global impact of the release of the presence and power of God in our nation. The Prayer Room has been designed to reflect the tabernacle of David (1 Chr. 22-24); it is designed to be a place where we never cease worshiping the Lord and interceding for our world.

We want you to feel comfortable, whether as a participant or as a visitor. You are welcome to stay in the Prayer Room as long as you like during our current Hours of operation. While in the Prayer Room, feel free to pray, sing along with the worship teams,read your Bible, study a favorite commentary, or write in your journal. You may sit, stand, or even pace up and down the aisles. Whatever you do, we simply ask that you do it in a manner that honors and serves the other people in the room.
We extend a VERY warm welcome to you, our visitor!

The Prayer room will be open during the posted times on our schedule. If you have a need while in the Prayer Room feel free to visit one of our administrative staff, located in the lobby and they will be happy to assist you.

Types of Sets in the Prayer Room
? Intercession ? This is a time of corporate worship and prayer. There is generally a specific prayer focus, and individuals in the room are welcome to pray on the microphone for a corporate burden which may involve the Fremont region or believers worldwide. There are also cycles of ?rapid fire prayer? where, one by one, people pray 15-second prayers on a specific theme in succession, as well as times of small group prayer and ministry time for those who wish to participate.

? Worship with the Word ? This prayer format is one in which we agree with God?s heart as we sing the biblical truths of who God is and what His promises are. These sessions are more devotional in nature, providing an atmosphere conducive to reading the Bible and entering into contemplative or devotional prayer.

? Devotional - This prayer format focuses on creating an anointed atmosphere in the Prayer Room for individuals to commune with God in meditation upon Scripture and soaking in His Presence.

---
---

Desert House of Prayer

- Barstow, CA

Director:

Martin Ashbrook


Email:

info@deserthop.com


Phone:

(760) 255-3927





230 E. Main St




Barstow

,

CA





Here at the Desert House of Prayer we come together in the Spirit of
Intercession to engage with God. To break into the heavens through
prophetic intercession and worship.

-Ephesians 3:10 To the intent that now the manifold wisdom of God
might be made known by the church to the principalities and powers
in the heavenly places.

Our goal is to raise up burning and shining lamps that we would be
wise virgins, having our lamps trimmed and ready for the coming of
the Lord. (Matt 25: 1-13

---
---

East Bay Prayer Furnace

- Danville, CA

http://www.eastbayprayerfurnace.org/


Email:

info@ihopeastbay.org





2615 Camino Tassjara




Danville

,

CA

94568





The vision of IHOP East Bay is to establish a 24-hour-a-day prayer furnace in the spirit of the Tabernacle of David, where we participate with Heaven in night and day prayer and worship around Gods throne for the east bay region. We are committed to equipping forerunners in prayer, fasting and the Great Commission. The prayer room of IHOP East Bay will be the focus of everything that happens. IHOP East Bay is establishing a missions base to serve the body of Christ in the East Bay area

---
---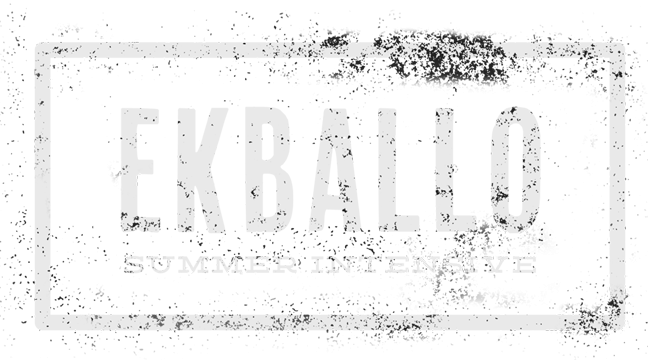 Ekballo House of Prayer

- Pasadena, CA

http://ekballohouseofprayer.com/



1605 E Elizabeth St




Pasadena

,

CA

91104



The Ekballo House of Prayer has been established at Mott Auditorium to create a dwelling place for the Lord through day and night worship, praying for the salvation of the unreached people groups and for laborers to be Ekballoed into the harvest

---
---
---
---
---
---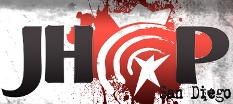 JHOP SD

- San Diego, CA

Email:

justice@jhopsd.com


Phone:

619-795-9307 Ext 2




San Diego

,

CA





The Justice House Of Prayer San Diego (JHOPSD) exists to raise up a house of prayer in Southern California that contends with every other house that challenges the Lordship and supremacy of Christ over all affairs. We recognize that there are ungodly, growing faiths, which have a prayer culture, and it is time for the Bride of Christ to move from having prayer meetings and become a people who never cease to make intercession before the throne of grace. "And will not God bring about justice for his chosen ones, who cry out to him day and night? Will he keep putting them off?" Luke 18:7


JHOPSD is a daughter of Justice House Of Prayer, located in Washington, DC. JHOP was birthed out of TheCall prayer assemblies, which saw massive amounts of young and old assemble together for solemn assemblies in the spirit of Joel 2:15-17. JHOP is a covenant community of young and old who seek to lift a continuous (24/7) cry of worship and intercession for and out of our nations capitol

---
---
---
---
---
---

NAOS House of Prayer

- Berkeley, CA

http://www.naoshouseofprayer.org/aboutprayerroom


Email:

office@naoshop.org





2239 Dwight Way




Berkeley

,

CA

94704





In the Fall of 2010, as a student at UC Berkeley, David Kim felt the urgency of the Lord upon his heart to establish 24/7 prayer on his campus. He felt the Lord open up a specific passage from His Word, 1 Kings 18, in which Elijah, in the face of the darkness of his land, rebuilds an altar to the Lord and makes intercession for his people. In a similar way, David felt the mandate to rebuild the ?altar? of prayer upon his campus, wherein the ?fire would not go out? (Leviticus 6:12) in worship and intercession to the One True God. In the coming weeks, the desires and impressions upon his heart were confirmed through a series of powerful events, and from these, not only he, but a generation of students were stirred and mobilized to establish the ?altar? of prayer upon their campus. Coupled with a 40 day fast, God birthed within the Christian students at Berkeley a movement in the blueprint of 24/7 prayer.
Meanwhile, across the globe in South Korea, Joseph Kim and his wife, Grace, were seeking the face of the Lord. They both, separately and individually, felt a strong burden from the Lord to return home to Berkeley and establish a house of worship and prayer, according to John 17:20-24, Psalm 27:4-8, and Acts 15:16-18. Through these Scriptures, they felt the Lord speaking to them about what it means to ?love the Lord your God with all your heart, with all your soul, with all your mind, and with all your strength.? That to love the Lord is to die and live to fulfill His desires, just as King David did and was a called ?man after God?s own heart.? It was King David who prayed (Psalm 27:4) Jesus? prayer (John 17:24) one thousand years before Jesus came to the earth as a man. Joseph and Grace felt led by the Lord to establish a house of worship and prayer according to the Tabernacle of David, and see the promise of Acts 15:16-18 in its fullness.
As Joseph returned from Korea to walk in fulfillment of the burden he felt, he was divinely introduced to the burgeoning student prayer movement that was already being birthed in Berkeley. As leaders from the student prayer movement and Joseph met, they felt unanimously that building a house of worship and prayer in accordance with the desires of the Lord was a work that they should undertake together. Since then, they have set their faces in one mind and one spirit to see the desire of the Lord fulfilled: to be one with Him and behold Him forever by establishing a night and day house of worship and prayer for all nations

---
---
---
Northridge House of Prayer

- Northridge, CA

http://www.housesoflight.org/


Director:

Gus Ruballo


Email:

Northridgehop@gmail.com


Phone:

8189982931





19408 Londelius St.




Northridge

,

CA

91324





We are house of prayer which initiated out of a local church. We have over 60 hours of prayer during the week in both Spanish and English. As of now, our site is run through the chuch website. We will have a website up and running within weeks.

Our desires to not call teens and young adults to the house of prayer, but disciple them and equip into the house of prayer. We have then formed a Forerunner Academy which as of now is for high school students.

---

Pasadena IHOP

- Pasedena, CA

http://www.pihop.com/


Director:

Cheryl Allen


Email:

contact@pihop.com


Phone:

(626) 791-7729





1403 N. Lake Avenue




Pasedena

,

CA

91104





Loving Jesus
pursuing and encouraging others to cultivate an intimate relationship with God
Living Like Jesus
whole-heartedly following the values and commandments of Jesus
The Ministry of Jesus
equipping people to partner with Jesus in healing diseases and sicknesses; casting out demons; raising the dead; and forgiving others
The Words of Jesus
enjoying and treasuring the Bible as the eternal and infallible Word of God
Day & Night Worship & Prayer
providing a resting place for God where people can encounter Him twenty-four hours a day, 6 days a wee

---
---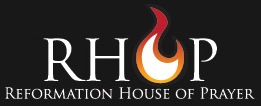 Reformation House of Prayer

- Los Angeles, CA

http://www.strikela.org/


Email:

info@strikela.org


Phone:

626-821-0584





123 S Onizuka St


Ste 201A


Los Angeles

,

CA

90012





The Lord has placed a challenge before this ministry: "to release a REFORMATION that will be read about all around the world" (Cindy Jacobs @ Azusa Street, 8/21). God is calling a generation to rise up in boldness in this hour--to go outside the four walls of the Church to "Contend for Heaven on Earth" through relentless worship and intercession. He is calling an army to lay down their time, their agendas, their reputations, and ultimately their lives for the sake of the Gospel. Those who hear this call will be used to usher in the last great move of the Holy Spirit upon the Earth (Matthew 24:14).

---

Regional Sacred Assemblies

- Long Beach, CA

http://www.sacredassemblies.com/


Director:

Doug Davis


Email:

info@sacredassemblies.com





6285 E. Spring St, #212




Long Beach

,

CA

90808





What are the Regional Sacred Assemblies?
In a nut shell, and with your help and participation, these Regional Sacred Assemblies are like The Call, only smaller, semi-annually/quarterly, held in multiple regions of California, and with a few other twists. So basically 12-hours of prayer, fasting, worship, declaration, art, mini-preach and open mike in a very spontaneous format. They will eventually take place continuously in 8-City/Regions of California, from San Diego to Chico/Redding. These regions will then converge once a year into a larger Sacred Assembly that rotates throughout the State

---
Resurrection Sanctuary House of Prayer (RS-HOP)

- Nipomo, CA

http://resurrectionsanctuary.com/prayer


Director:

Rebecca Prewett


Email:

info@resurrectionsanctuary.com


Phone:

805-598-9395





110 N. Thompson Ave.




Nipomo

,

CA

93444





Located in a historic church building in the small town of Nipomo, we are a contending house of prayer begun in 2015. We are contending for revival, for justice, and for transformation. Undergirding all of our intercessory prayer is our belief that the same power that raised Jesus from the dead is available to us today, and is still bringing what is dead back to life. We believe this for those who are dead in their sins, but also for dead hopes, dead marriages, dead churches, and more.

Because we believe in a God who created us for intimate fellowship with Him, we also want to provide a sanctuary ? a safe place for people to find rest, peace, joy, healing, and refreshing as well as encouragement to pursue God?s presence. Our devotional sets, and especially what we call our ?prayer chapel hours? are geared towards that.

---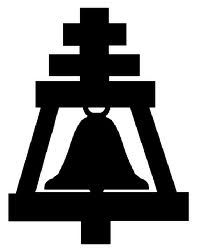 RIHOP- Riverside House of Prayer

- Riverside, CA

https://www.riversidehouseofprayer.org/


Director:

Akiliah Manuel Mills


Email:

riversidehouseofprayer@gmail.com


Phone:

951.992.7633




Riverside

,

CA





Riverside House of Prayer (RIHOP) exists "To win for the Lamb that was slain, the reward of His suffering."

Our God size vision for Riverside is to offer prevailing night and day prayer and worship to the LORD, to see the Church unified in Christ, lifting one sound of adoration to our God and Riverside saved!

Personal Ministry :SOZO, The Well (prophetic prayer)
Family Ministry: War Room (via teleconference every Sat @7am PST
DIAL 1.302.202.1108 CODE 402077
Pastoral Ministry: Refreshing (2:1 intercession and prophetic prayer for area pastors)
Neighborhood Ministry: Prayer Strike!
City Ministry: Night Watch

VOLUNTEERS WELCOMED & ENCOURAGED!

---

San Jose House of Prayer

- San Jose, CA

http://www.sjihop.org/contact.php


Email:

info@sjihop.org


Phone:

408-506-6434





2165 Lucretia Avenue




San Jose

,

CA

95122





The Vision of SJHOP is to raise up a house of prayer that contends with everything that challenges the Lordship, kingdom and supremacy of Christ over all affairs.
We are a community of young and old who seek to lift a continuous (24/7) cry of worship and intercession for and out of our city and nation.

---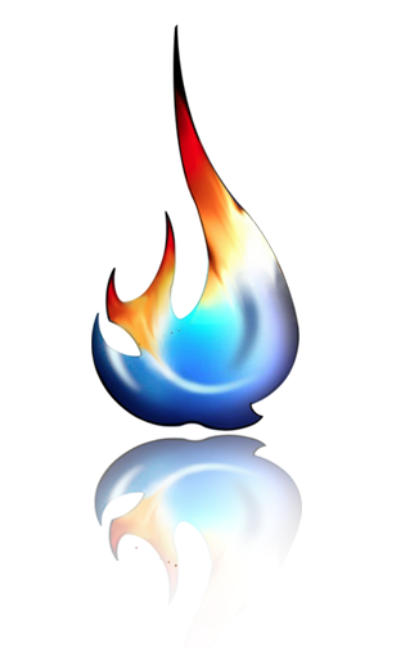 Santa Barbara House of Prayer

- Santa Barbara, CA

http://www.sbhop.org/


Director:

Jacob Reeve


Email:

info@sbhop.org


Phone:

(805) 874-2265





2 W. De La Guerra




Santa Barbara

,

CA

93101





In the summer of 2011, God established the Santa Barbara House of Prayer through the vision of Jacob and Kimberly Reeve with the colaboration of many dear friends. The mission was to create a place in the heart of Santa Barbara where people could encounter God 7 days a week through prayer, worship, and the operation of the Holy Spirit. Since then, God has quickly established us as a spiritual epicenter of God?s presence in Downtown Santa Barbara. Even more glorious, He has made us as a family of faith, deeply united in genuine love for each other.

SBHOP functions as a synagogue, not only hosting daily prayer and worship, but also hosting transformative classes and ministries that cover a variety of subjects. Our doors are open most of the week to the thousands of people who come to downtown Santa Barbara. With our well equiped interns, students, and staff there is rarely a week that goes by where we dont see people saved, delivered, healed, and/or baptized in the Holy Spirit.

SBHOP serves as home to the School of Jesus and 100 Revelations and regularly has the honor of hosting international and local leaders. The leaders of SBHOP are implementing their vision not only to impact Santa Barbara, but to fuel and furnish a new era of church growth and identity through renaissance and reformation on a global scale.

---
---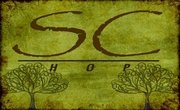 Sonoma County HoP

- Santa Rosa, CA

http://www.praysonoma.com/


Email:

info@praysonoma.com


Phone:

707-344-7682





608 Larkfield Center




Santa Rosa

,

CA

95403





ENTER THROUGH OFFICE DOOR #608 only.

The Sonoma County House of Prayer is open to believers in Jesus Christ. We believe that corporate prayer will have a Kingdom effect on our land. We contend for honor, honor, and honor. The House of Prayer will benefit our region as we seek what is released by the chief intercessor, Jesus. We release third-heaven intercession.

On Facebook: http://facebook.com/sonomacountyhouseofpray

---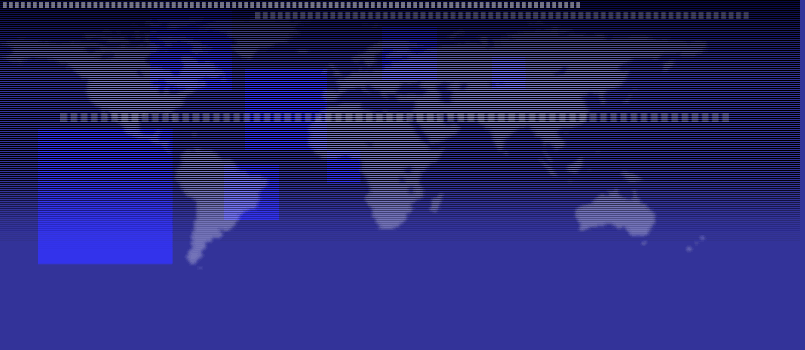 South Bay HOP

- Lomita, CA

http://www.praysouthbay.org/



26302 S. Western Ave.


Suite 10


Lomita

,

CA

90717



Seeking His FACE
Seeking His HEART
For the South Bay Area of Los Angeles and Beyond

Our vision is to unite, equip, and train persons of prayer in order to change the history of the South Bay through unceasing prayer, worship, fastings, repentance, and relationship

---
---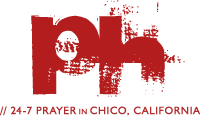 The Prayer House

- Chico, CA

http://www.theprayerhouse.com/


Email:

ken@theprayerhouse.com


Phone:

530-519-0739





3851 Morrow Lane




Chico

,

CA

95928





The Prayer House is a 24-hour regional based interdenominational prayer ministry modeled after the Tabernacle of David. It is based on the reality that worship, music and intercession flow together in heaven around God?s throne (Rev. 4:5). This same dynamic was present in what the Scripture calls the ?Tabernacle of David.? In the Old Testament, King David organized prophetic singers and musicians to lead corporate intercession and worship 24 hours a day in Jerusalem (1 Chron. 13-16 & 23?25).

---

The Refuge HOP

- Rancho Cucamonga, CA

http://www.refugehop.com/


Director:

Jake Hamilton


Email:

info@refugehop.com


Phone:

909-987-PRAY





9257 Utica Ave


Ste 125


Rancho Cucamonga

,

CA

91730





The Refuge is not a new idea. It is the heart of God in this day for His people to give themselves to a fasted lifestyle fueled by prayer. We believe that this could not and possibly should not be done by only one community of believers. It should be our desire to labor together in the work of revival. So that as we see the transforming work of the Holy Spirit poured out in our region so we can celebrate as one. So, what is the goal of this house...HEAVEN ON EARTH. How do we get there? We believe that history is in the hands of those who pray. We are calling the history makers from all churches and all denominations to a common ground.

---

The Rock of Roseville

- Roseville, CA

http://rockofroseville.com/rhop/


Director:

Katie


Email:

rhopadmin@rockhouseofprayer.com


Phone:

(916) 789-7625





725 Vernon Street




Roseville

,

CA

95678





About The Prayer Room

The Prayer Room is the central focus of RHOP. Our vision for the Prayer Room is to facilitate worship and intercession, to make prayer effective and enjoyable and to create an atmosphere where people can encounter God on a deep personal level.

Our primary goal in building the prayer room is to partner with God through worship, prayer and fasting to see His Kingdom established in the city of Roseville and surrounding Sacramento region. We believe that night and day worship and prayer will change the spiritual atmosphere of a city, thus opening up the heavens for a greater anointing, power and unity in the Church and an unprecedented harvest of souls.

We have day and night prayer meetings varying between live sessions and streaming video from the International House of Prayer in Kansas City.
Each prayer meeting is broken up into two hour ?sets? and highlights a specific prayer theme or focus
We have one model called the Harp and Bowl Model with 4 different ?prayer formats? or applications of our model. The two primary leaders in our model are the Worship Leader and the Prayer Leader (i.e., healing, city pastors, government, revival, etc.).
Our goal is to eventually have each of these sets led by a live worship team (12 prayer meetings per day x 7 days = 84 weekly prayer meetings).

?The 24 elders fell down before the Lamb, each having a harp, and golden bowls full of incense, which are the prayers of the saints.?

Revelation 5:8

The harp speaks of worshiping God with musical instruments.
The bowls speak of the intercessory prayers of the church.

---
---

Torrance House of Prayer

- Torrance, CA

http://torrancehop.org/


Director:

Nathan Smith


Email:

info@torrancehop.org





4000 Pacific Coast Highway




Torrance

,

CA

90505





The Torrance House of Prayer opened its doors on April 30th, 2011 to be a beacon of light to the community and the world as we establish night and day prayer and worship in the City of Torrance. THOP acts as a conduit for the release of the fullness of God?s power and purposes as we come into agreement with the heart of God, and call forth, train and mobilize worshipping intercessors who release God?s heart on the earth until Jesus? return

---
---
---
---
---
---
---
---
---

Woodland House of Prayer

- Woodland, CA

http://woodlandhouseofprayer.org/


Director:

Michael


Email:

info@woodlandhouseofprayer.org


Phone:

530-406-8970




Woodland

,

CA

95776





We believe that WHOP is a gift and vehicle for the entire city that will help to change the spiritual atmosphere thus opening the heavens for more anointed evangelism and unity in the corporate Church. We also desire to encounter God in a personal way that will transform us by intimacy with Jesus. We invite you to come and join us as we stand within the courts of God to both proclaim the beauty of Jesus and agree with His heart for the city of?Woodland and the surrounding regio

---
Click here for a complete listing of Houses of Prayer
---
Submit a new listing here.