Arizona
Below is a listing of Houses of Prayer in Arizona. If you know of any Houses of Prayer that need to be added, please contact us by e-mail

at IHOPNetwork@gmail.com

or through the Contact Us page. We are always looking for more Houses of Prayer to list.
---

East Valley HoP

- Gilbert, AZ

http://arizonaprayer.com/



1040 S Gilbert Rd




Gilbert

,

AZ



About EVHOP

What is the East Valley House of Prayer? It is a modern-day Holy of Holies where we minister before the Lord: lifting up praise, exalting His name, seeking His face, and interceding for the generations.


A place to come into God?s presence as we step out of this busy world and into a space dedicated to intimacy with our Creator
A place to intercede for God?s Kingdom to touch the nations and transform lives
A place for the hurting, the sick, the addicted, and the lost to come for healing, freedom, and life in Christ
A place where God?s people are discipled and equipped to reach the world

We live in turbulent times. We live in a world filled with hurting and broken people. We need God to heal our land. This is why the East Valley House of Prayer (EVHOP) is critically important to our state, our nation, our world, and to you.

EVHOP transcends denominational and generational lines as it focuses on the universal calling to pray. Currently, we have prayer gatherings at EVHOP 6-days a week as we strive to mobilize the required resources to establish 24/7 prayer in Arizona year-round

---
---

Lite The Fire (Torch AZ)

- Phoenix, AZ

http://www.litethefire.org/


Director:

Deb Fritch-Clifford


Email:

pray24-7@litethefire.org


Phone:

602.670.2667




Phoenix

,

AZ





Deborah is passionate about mobilizing and equipping the Body of Christ to engage in an intimate, fiery relationship with the Lord. In 2005 she felt the call of the Lord to become a "fire starter" and serve to help others ignite a passion for Jesus through day and night worship and prayer. Lite the Fire was launched in early 2006. She has written articles and training materials, speaks at conferences and has lead prayer teams to pray onsite locally, nationally and internationally. Currently, she and the team at Lite the Fire are spearheading "The Torch", a prayer initiative which was launched in 2008 to mobilize non-stop worship and prayer throughout the state of Arizona. Deborah also serves as the Arizona State Director for SPAN (Strategic Prayer Action Network), a global network lead by Becca Greenwood, Christian Harvest Internationa

---

Love ASU

- Tempe, AZ

http://www.loveasu.com/


Director:

Chris Ngai


Email:

info@loveasu.com.




Tempe

,

AZ





"To partner with the Body of Christ through 24-hour prayer and strategically united mission to see the radical love of Jesus Christ completely transform Arizona State University, Arizona and the world."

We believe that if the campus experiences revival, great societal reformation will take place. This overflow will result in a move of God that will touch other campuses, regions, and the nations of the world

---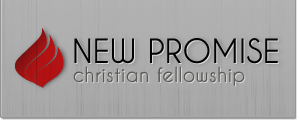 Phoenix HoP

- Phoenix, AZ

http://www.newpromisecf.com/


Phone:

602-789-7779





10240 North 27th Ave.




Phoenix

,

AZ

85051





As the temple of God, we are called to make our own hearts and the world around us a dwelling place for God. We are committed to walking this out in a tangible way through a constant lifestyle of prayer and fasting. The model of a 24 hour house of prayer makes such a lifestyle possible.

Since 1999 we have been contending for a 24 hour house of prayer to be established in Arizona in which constant prayer and worship is offered to God. In this the church becomes the ?house of prayer? being vessels to bring forth God?s will and kingdom in our own lives, the state, and the nation.

Each small group takes their ?watch on the wall? each month by leading the prayer meeting. Even the children take a turn leading prayer. See the calendar to find out what week each small group is leading

---

Prayer Watch International

- Flagstaff, AZ

http://www.prayerwatch.net/


Director:

Bjorn Pedersen


Email:

info@prayerwatch.net


Phone:

928.526.7779





PO Box 3705




Flagstaff

,

AZ





PWI started with a vision given to Pastor BjÝrn Pedersen on April 27, 1986, in Alexandria, Minnesota, USA. The ministry was formally organized in the fall of 1995 in Glendale/Phoenix, Arizona.

It has grown into a dynamic and unique ministry with a variety of prayer activities, events and strategies, such as prayer explosions, prayer vigils and watches, prayer requests processed through the Internet, many different prayer teaching seminars such as prayer schools and leadership training seminars with an emphasis on prayer, prayer outreaches like prayer journeys, expeditions, missions, prayer cruises, prayer conferences, prayer resources (some of them have been translated into several other languages), and more.

PWI emphasizes praying for others, encouraging Christians to pray intentionally, and teaching prayer, especially through the Prayer Schools. At the present time, PWI is offering five different Prayer Schools varying in length from five to fifteen days. Two additional Prayer Schools are under construction. PWI Prayer Schools have already been offered in Africa, Asia, America, and Europe. The Regular Prayer School Program is primarily training leaders. The Weekly Prayer School Program is targeting the ?grass-roots? with the message of prayer, usually taught by local instructors after receiving training through PWI.

The materials are powerful, the methods effective, and communication with the groups inspirational, resulting in phenomenal responses. One of the most frequent comments to participation in a PWI Prayer School is it was a life-changing experience

---
---
---
White Mountain House of Prayer

- Show Low, AZ

http://pray4wm.org/


Director:

Michael T Benning


Email:

WhiteMountainHOP@gmail.com


Phone:

(928) 537-7524




Show Low

,

AZ

85902





about us

What is a "House of Prayer"?
Check out the FAQs at the International House of Prayer website.

Who/What is WMHOP?

The White Mountain House of Prayer is NOT a "church" but rather a group of individuals from many different Christian fellowships who have a common belief in the power of God through personal and community prayer. We are dedicated to :

Expanding Prayer, Praise, and Worship in the White Mountains

The God we serve and love is worthy of the praise and adoration of every heart in the White Mountains! We long to see prayer, praise and worship expand exponentially both in quantity and depth. It is prayer that leads to increased faith and joy!

Michael T Bennin

Click here for a complete listing of Houses of Prayer
---
Submit a new listing here.